Oh, how I love this sweet little rubber stamp. Canelle is a dress-up paper doll stamp from La Compagnie Des Elfes (
link
), and I love her to pieces. She has lots of different outfits, to suit all occasions, and is just the most darling little image to play with.
My daughter and I had great fun making up this selection of ATCs recently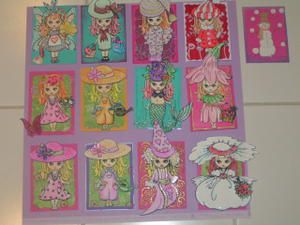 Rubber Stamps - Canelle and her various outfits, from La Compagnie Des Elfes, Tulip textured paint, Perfect Pearls and holographic embossing powder for a bit of bling :)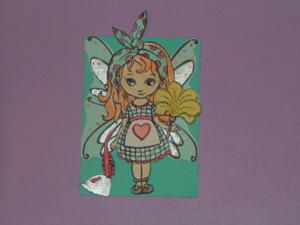 Canelle, la Fée du Logis
(Housekeeping Canelle)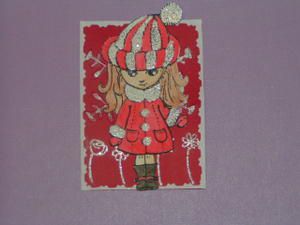 Winter time Canelle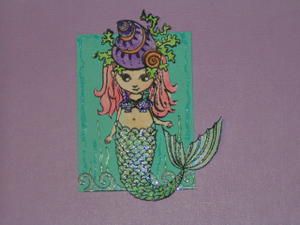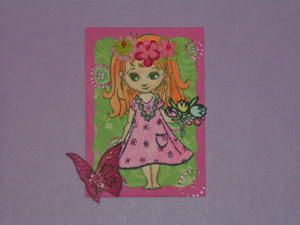 Isn't she just adorable???