This month La Compagnie du Tampon are spoiling us: They are going to regularly post techniques for making ATC's throughout the month, so I'm hoping to have a go at some new techniques. The
first challenge, proposed by Charlotte
, involves playing around with paint and inks. Not really my thing, but in the name of participating I decided to have a go.
First two cards were a little inconvlusive as my inks bled when I applied the stickles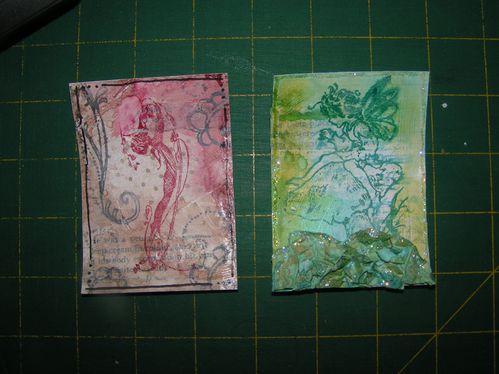 However, not willing to quit on a downer, I had another go, which turned out a bit better: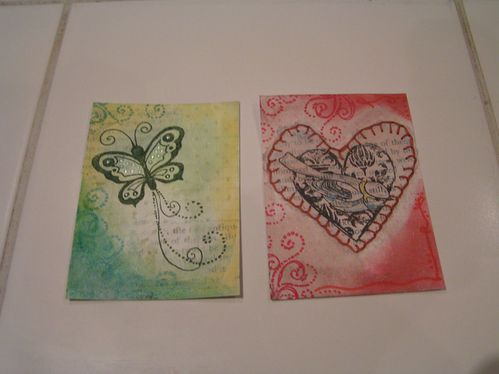 The
next challenge, by Ninie
, is to make a felt ATC, and stitch it to the card. Hopefully I'll get to that this weekend.
I and my daughter also caught up on some rather late New Year cards, which we cunningly disguisedd by calling them 'Winter Wishes' cards: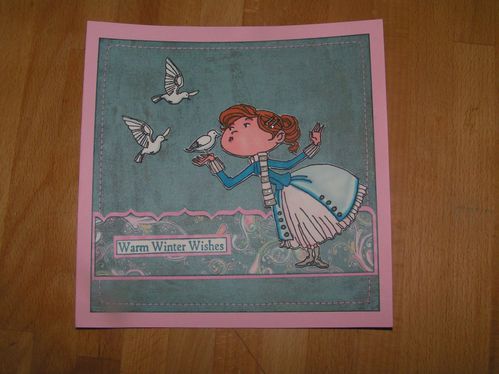 I got to use my new Fiskars border punch on that one, I love it!
And finally I changed the box for
the
mini album of my sister's wedding
. I think the floral printout of her bouquet looks much better with the album than the papers I had originally chosen: