Sorry, there hasn't been much activity on my blog for quite a while! I went to dublin for a few days but the weather was so bad there that the airport closed and I was stranded for longer than intended.
I then spent a week in bed as I caught something from standing hours in the cold (-10°C) waiting for a taxi, and haven't had the energy to even look at my scrapbooking stuff in ages.
However, here are a few cards I made a couple of weeks ago using the Tim Holtz die I received for my birthday (it is just to die for, I love it to pieces), and one of the TH embossing plaques for good measure: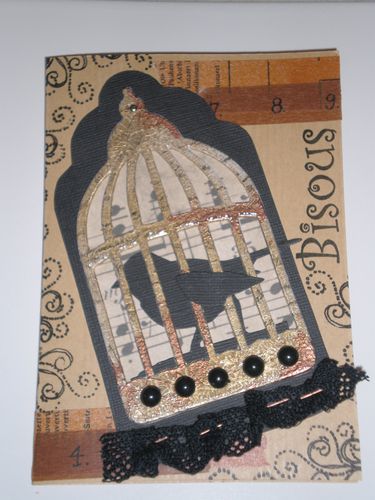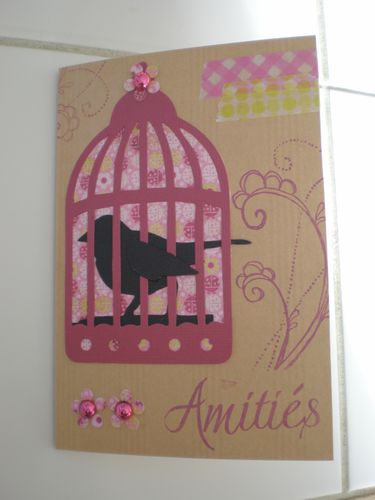 I have also been busy making stacks of christmas cards. Nooo I didn't leave that one to the last minute, ... well ... almost! They're all based on the same general layout, just changed the stamp or the colours for a little variety: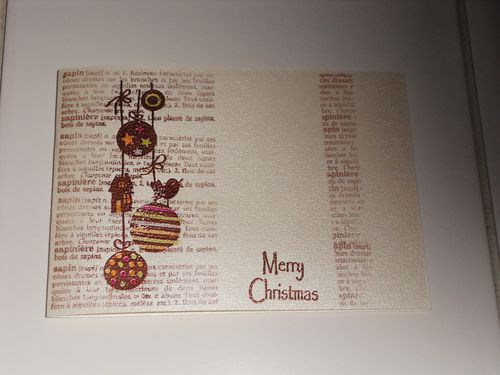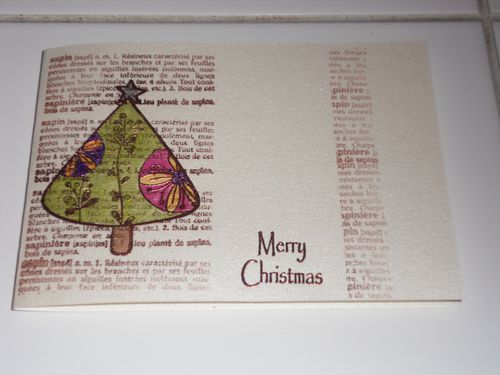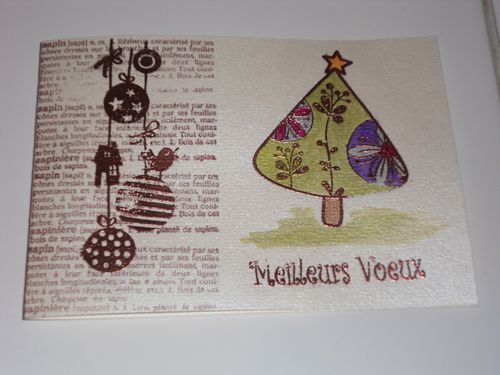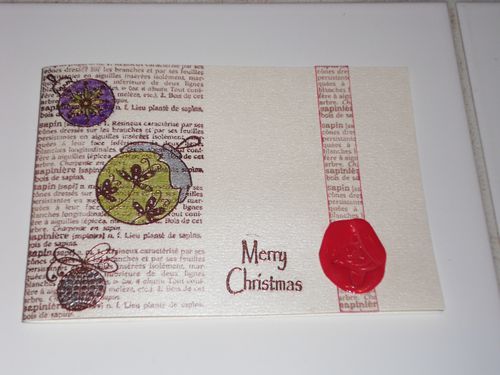 Next up a special card, the first christmas card I've received this year, hand made and sent to me by JaneMarple last week, thanks so much sweetheart!!!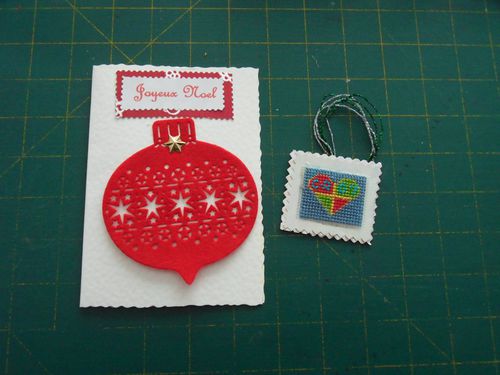 And finally some more goodies which dropped through my letter box recently.
This lot of colourful raffia, embellies and cute card from my buddy So. Creative: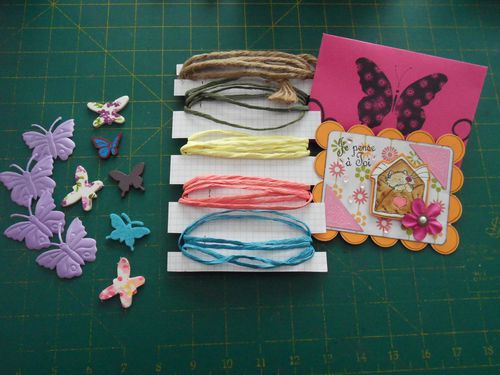 And a gorgeous card and some lovely stamped images from Dadousophie for my birthday: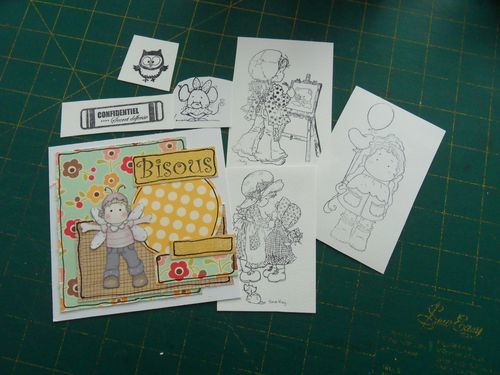 All in all, apart from feeling crook still, I'm pretty much getting that warm, fuzzy christmass-glow from all the attention!!!
Thank you so much girls!