Two challenges in one today!!! First up a sketch from Mamaïw (Challenge 14 December November, Scrap etc.):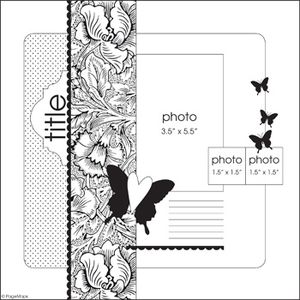 Secondly Nany , Nath AND So. Creative all defied me to use my lovely MS punch and other various butterflies that I have a slight addiction to: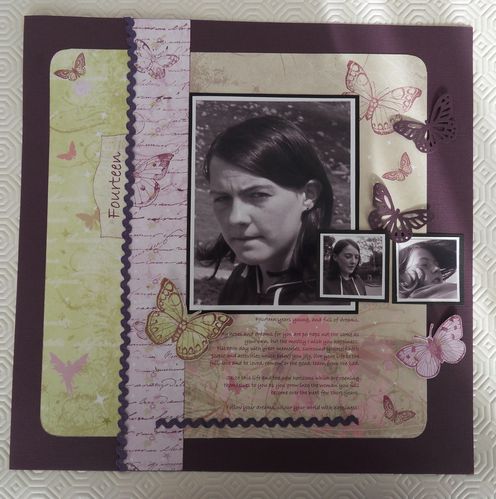 Never one to be beaten, I came up with lovely butterfly printed paper ('Lilou' from Rouge de Garance), a selection of Hero Arts stamped butterflies, a background text-and-butterfly stamp AND my gorgeous MS punched monarch butterfly. I did punch out another Artemio butterfly but decided not to use it as the page was full enough already!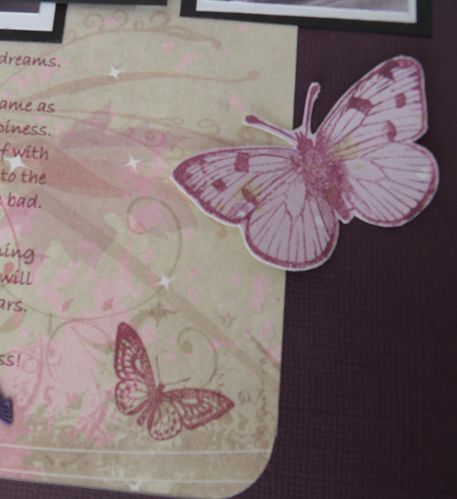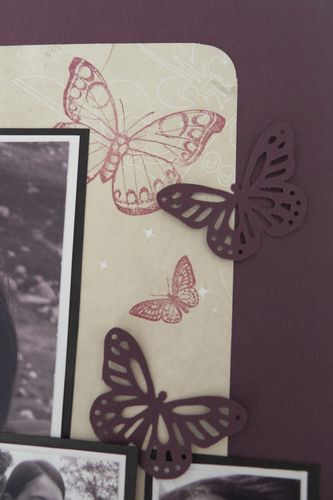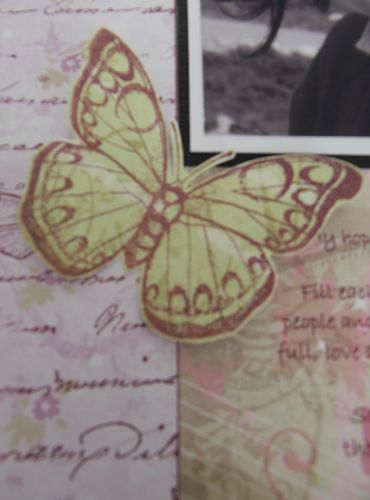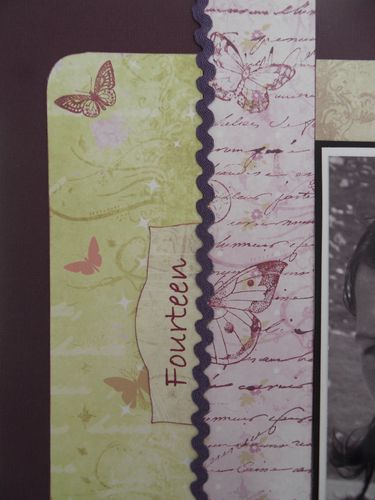 The overall result is a very 'prim and proper' kind of a page, all very grown-up and serious, not at all what I would usually make, but it was fun to have a go at the double challenge