Our member of the month for September was Abella. He put up a great sketch as our challenge (10 October, Scrap etc), and here's the LO I made using it: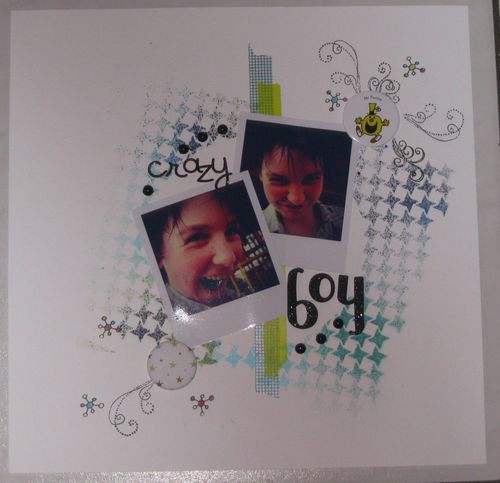 The background is sprayed using various Glimmer Mists, Adirondack Denim spray and a mask from Au Doux Scrap(temporarily closed for maternity leave). I added in a couple of stamps (Compagnie des Elfes), some scrap badges, black half pearls, and a touch of masking tape. Two alphabets for the title and there you have it.
Featuring my youngest again, having fun making faces and generally being giddy.