The kids are off school on vacation, and the mornings are getting nippy, the leaves are crunchy and rustling beneath my feet when I walk the dog, all the signs of autumn are well in place, which means that Halloween is just around the corner!
Having five nieces and nephews who will all be dressing up for Halloween and looking forward to receiving some treats and goodies, I thought it was a good idea to use up the end of my Halloween paper from last year by making them each a halloween card. When I get around to making up the little sachets of goodies to match I'll show them here too.
First, a cardlift of Kaly's card (Scrap etc, 15 December)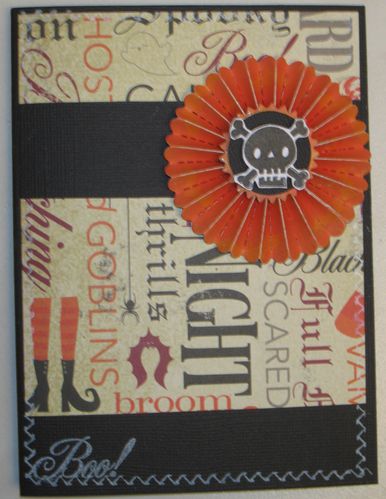 Next, a cardlift of her sister Ninie's card (Scrap etc, 1 October):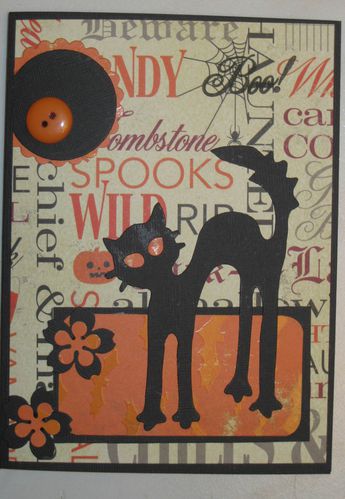 Then a cardlift of Fantaisy's card (October card competition, Scrap etc). As I'm not entering this card in the competition I can show it here: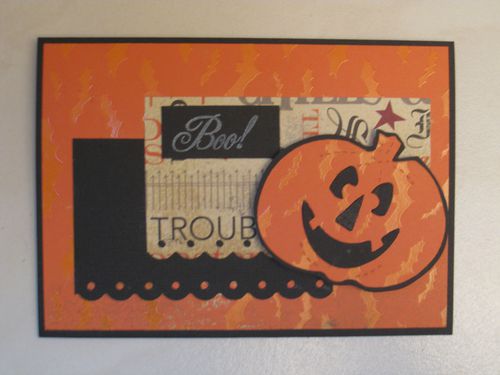 Then two of my own design, really simple, for the little kiddies: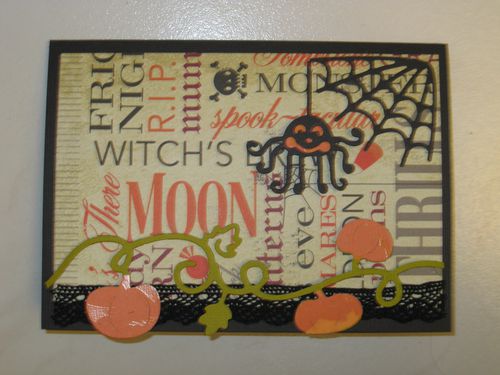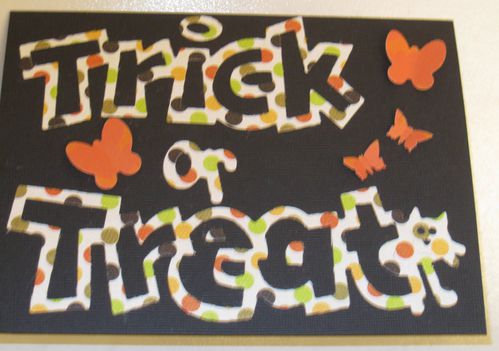 Papers from MME, a couple of punches and lots of various Sizzix dies were all I needed to get these cards ready. I'll use the scraps to make little coordinating tags for the goody bags I'll put with each card.