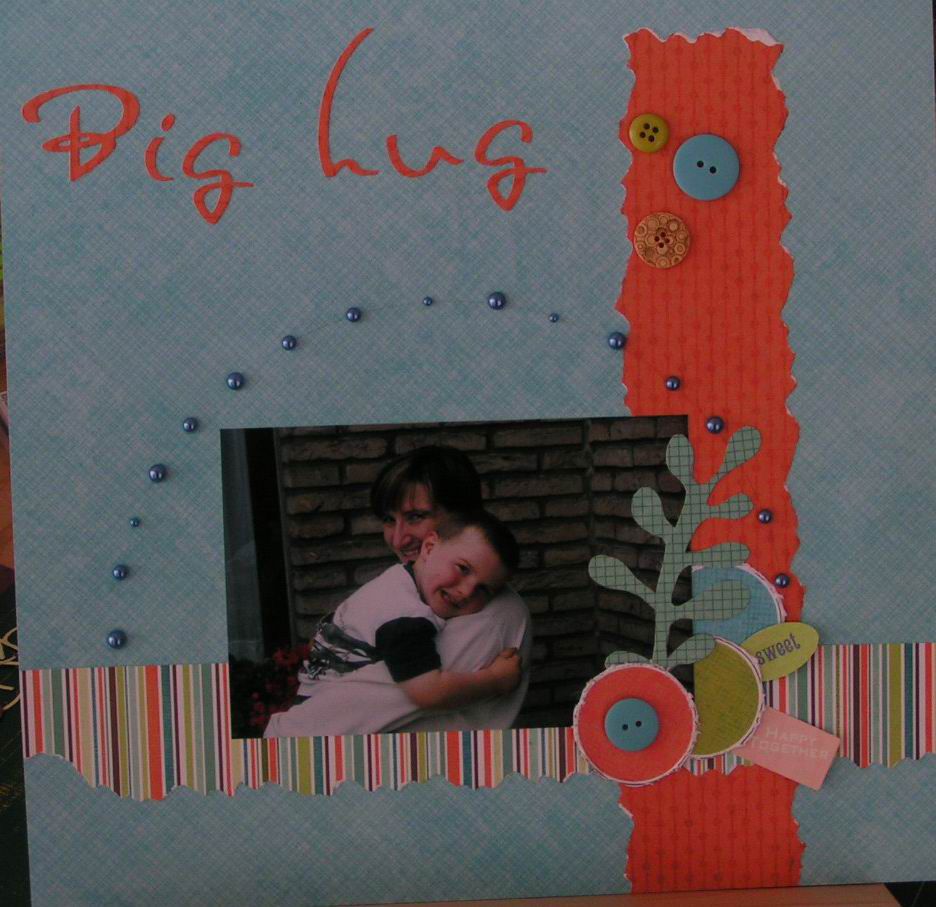 I Scrapped this layout during my lunch break today, and stuck all the elements in place when I came home from work. I have a little journalling to add by hand, and the layout is complete. It's of my No 1 son when he was about 4 years old and was just coming around to enjoying hugs (or 'Fig Hugs' as he mispronounced them). A sweet time indeed.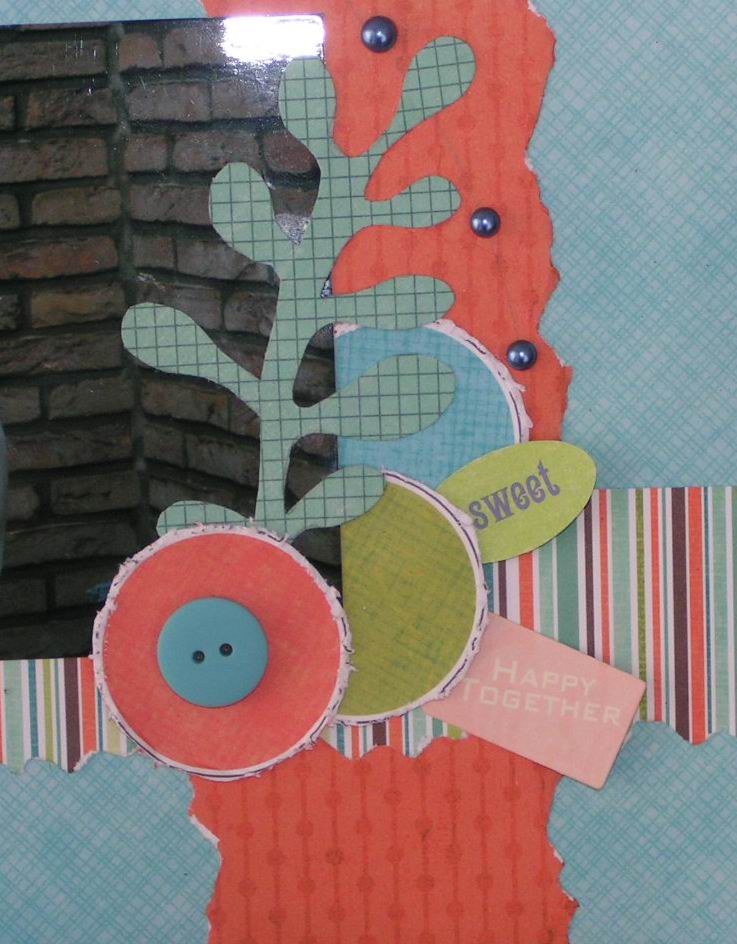 I wanted a page with no flowers or ribbons, glitter or other girlie stuff. I ended up scrap-lifting a clean and simple layout I saw in this month's Creation Scrapbooking, and adjusted it to suit what I have lying around.

Papers from Making memories, buttons from my stash (some recently acquired in a gift from Sue, thanks!), the mini tags also came from Sue, title is cut from the Sizzix Sunset die in my CB, and the glass half beads are from Rayher.