Big day here tomorrow, when No 1 son makes his 'Profession de foi' or 'Communion Solennelle', as they call it here, in preparation for his Confirmation next year.

Last night we finally decided on the menu, so I made up very simple menu cards and place markers.

The colour-scheme, obviously, is going to be white and green. Scrapbook pages to follow, after the event, I hope ;)

Here's a little foretaste...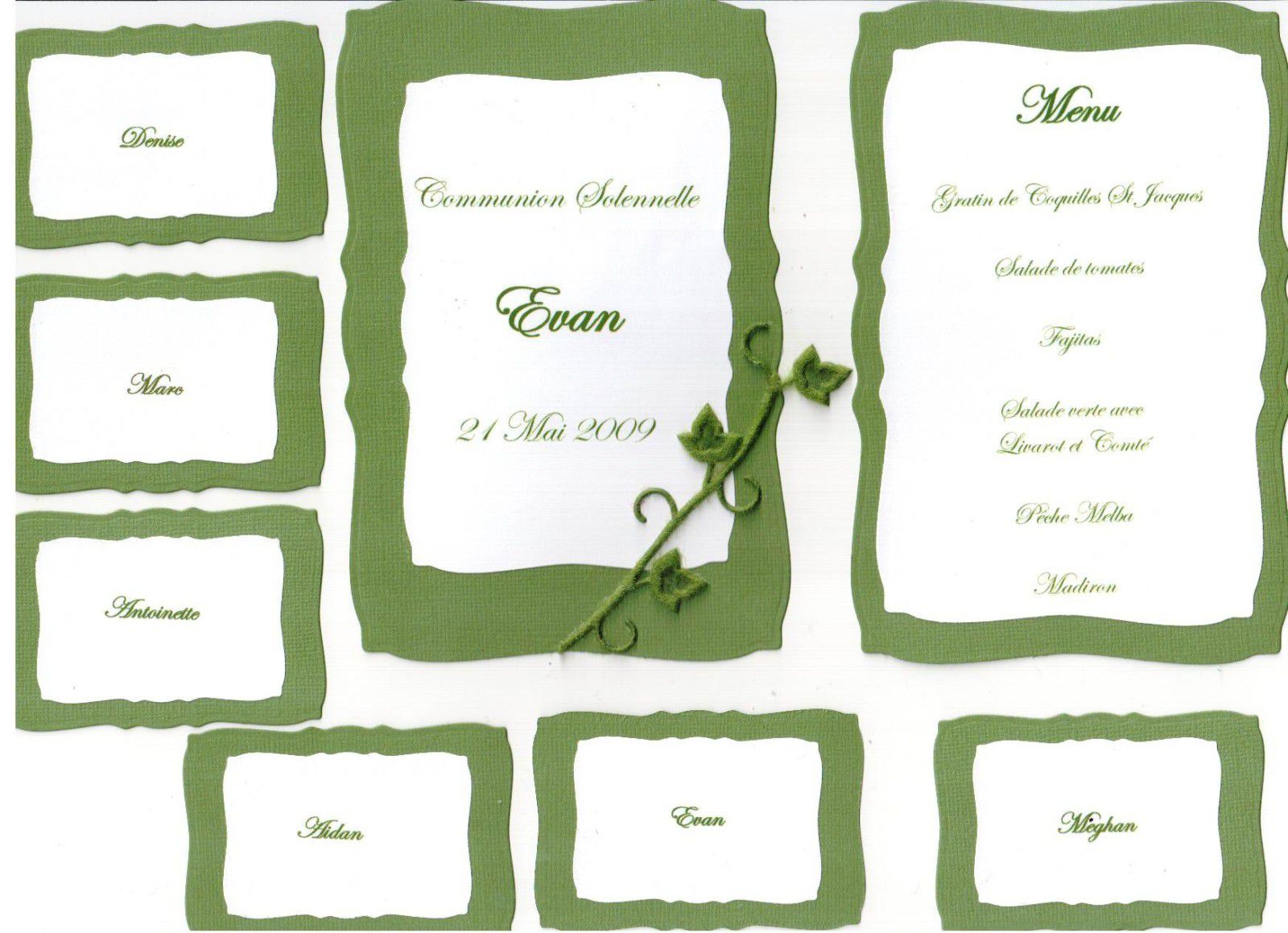 The table's set, the robes ironed, the kids bathed and in bed. Time for a little glass of red before heading to bed myself...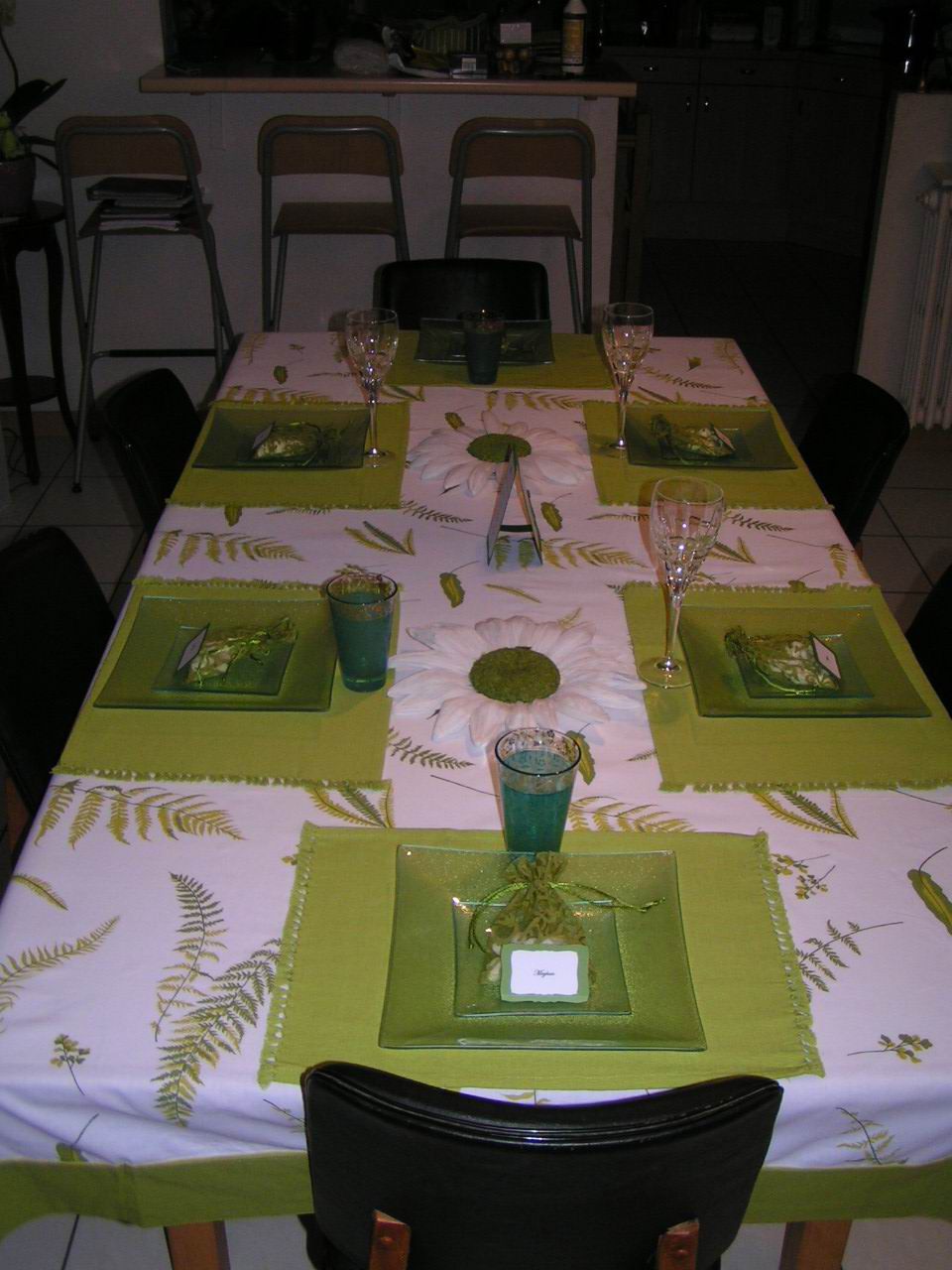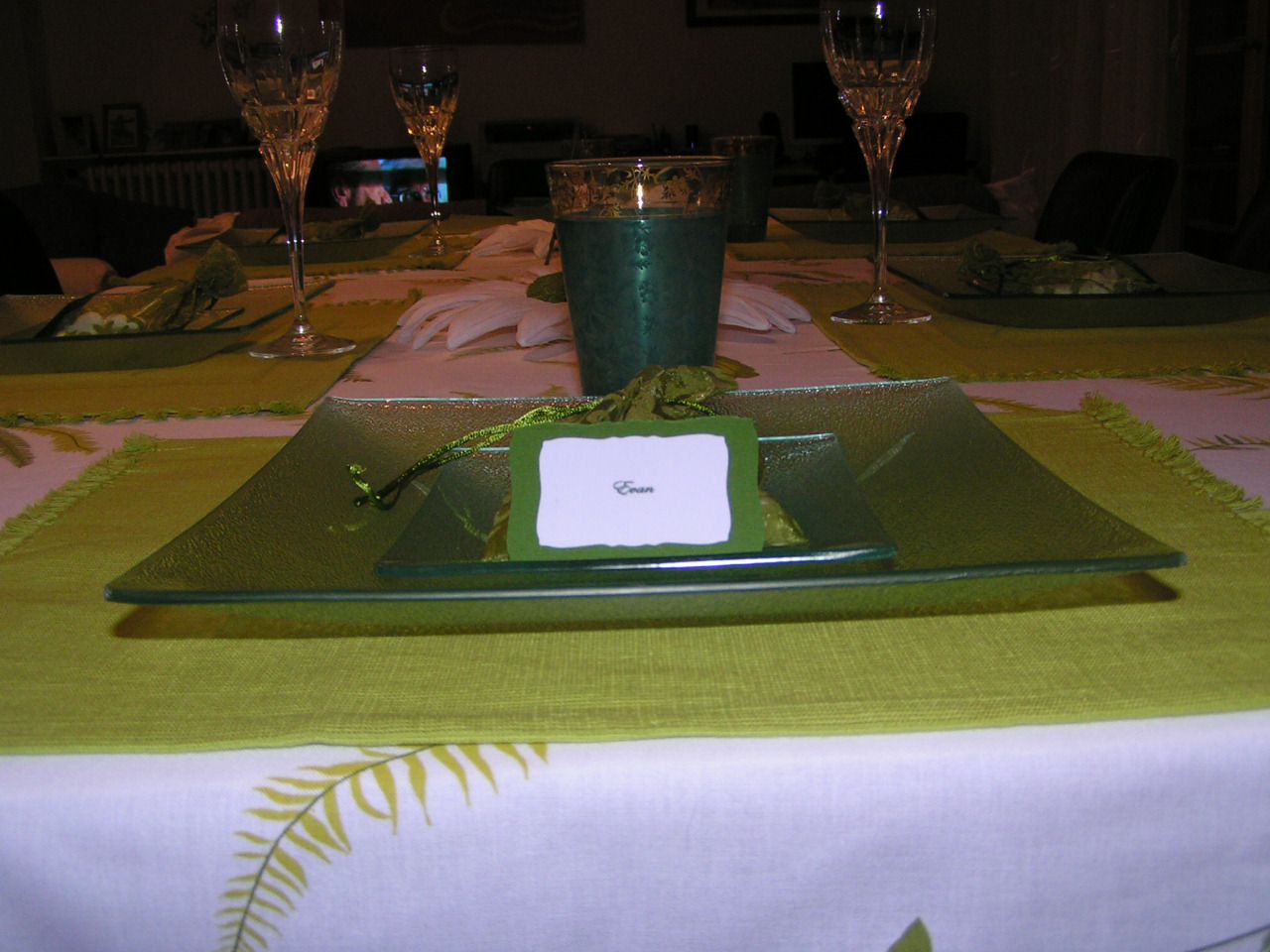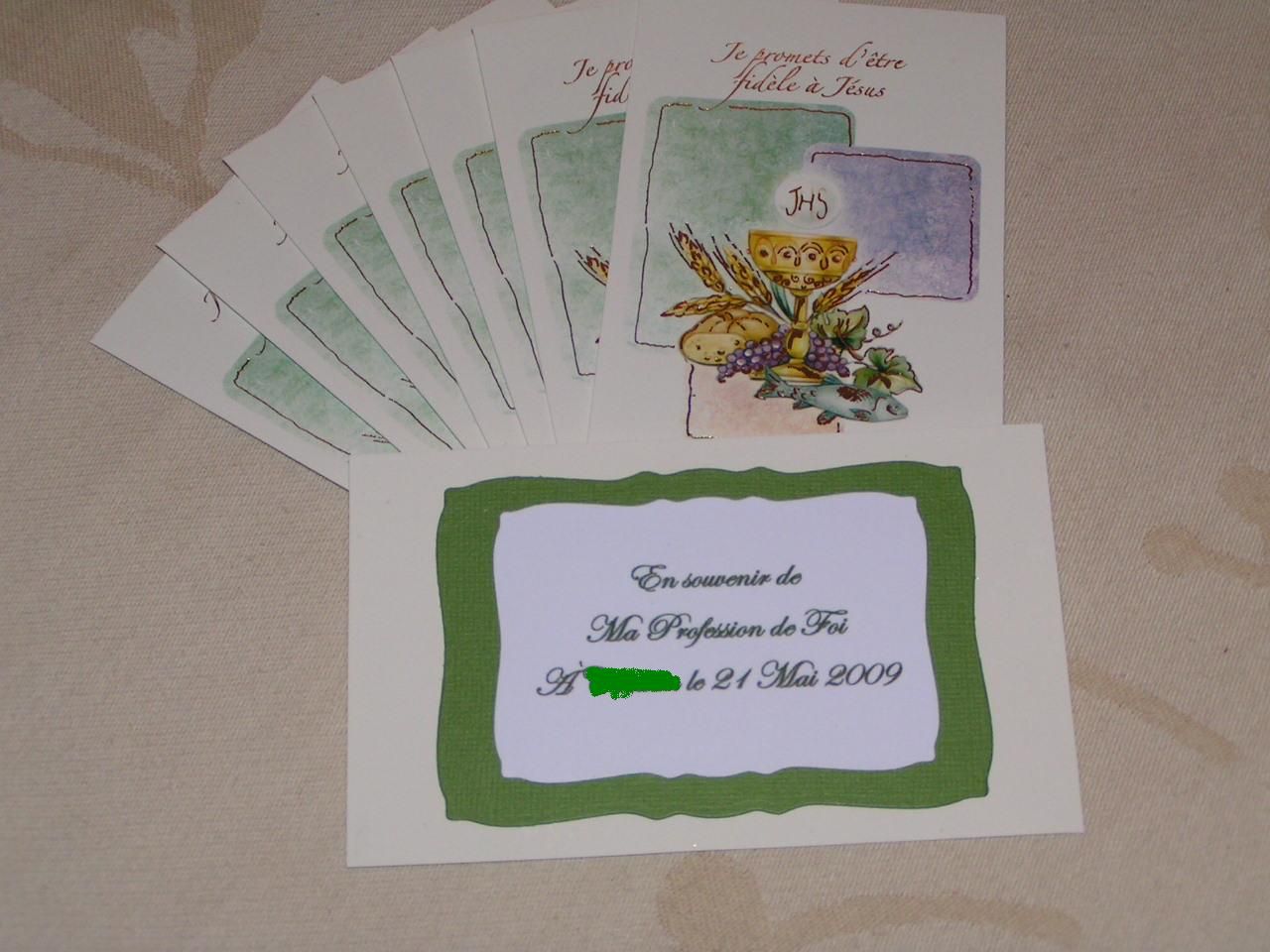 Color core green cardstock, 160g satin-finish white paper cut with Nesties curved rectangles, Edwardian script for the text and a felted ivy embellishment from Rayher, making for a clean and stylish colour scheme. Let's hope it all pulls together on the day.