I had serious doubts when N°1 Son declared that he wanted a wave board, the in thing this summer. N°1 son tends to be maladroit and awkward, letting him loose on two wheels, even if no higher than a couple of inches, did not seem to me to be a good idea. It turns out that he knew himself better than I did, and after only a couple of false starts he was zipping along and trying out tricks.
I thought that deserved a little layout. Basic Grey's Oliver range seemed just right: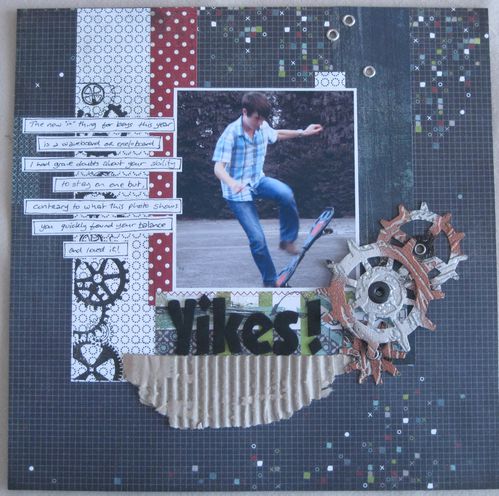 I only added a little stamping on the left (Tampo Maniak), some eyelets and the Tim Holtz gadget gears. I dry embossed them first, then heat embossed them using black, bronze and silver. I'm really pleased with the result.