Un peu, beaucoup ... à la folie ...
Kaly's challenge (Scrap etc, 06 Septembre), a fantastic page with the very original idea of using an oversized photo as the main focus of the page. Here's her layout, it's just fabby!!!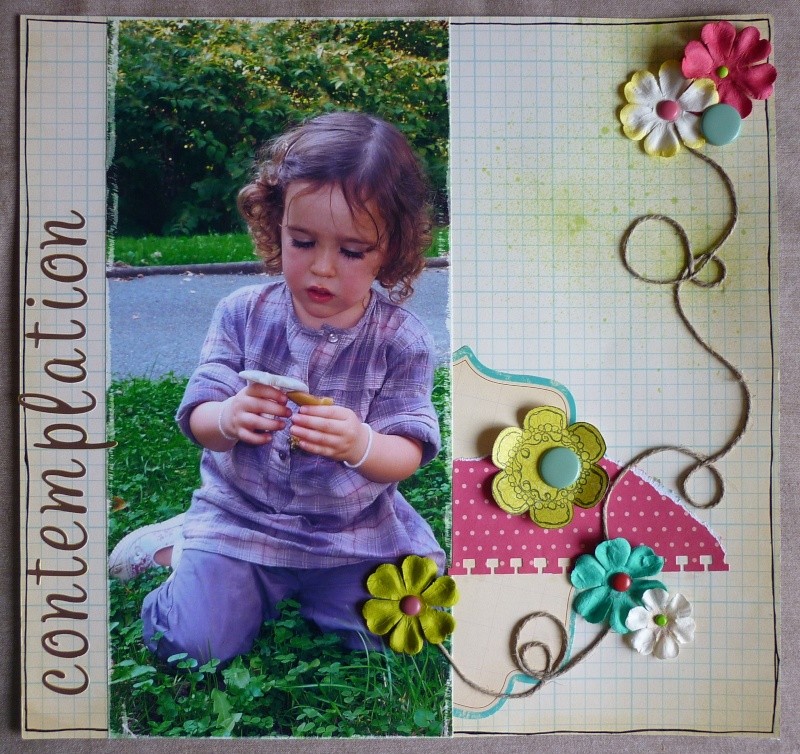 I admit to being disappointed with my interpretation, the title just doesn't work, I think it's too small, too discrete for such a WOW-factor page. I may have another go at it sometime:
A lovery, pink, flowery, lacey page for my son (he'll kill me!), with papers from the Bo-Bunny 'a gift of love' range, Prima e-line flowers, a little cord&lace from my stash, and Toga stickers for the title. Apart from the disastrous title, I love the idea of this page.
Thanks for a great challenge, Kaly!