Treasure-chest, and it's mini album
Manuela organised an online crop on 26 March for the forum Scrap etc. The object was to make a treasure-chest and it's co-ordinated matchbox-style mini album.
For such a precious project, I decided to scrap a precious memory: a wonderful Friday in June 2002 when we were blessed by the safe arrival of our youngest son.
The box is tiny, and the album is tinier still, measuring a mere 5cm square (about 2.5 inches), leaving little room for decoration. I tried to keep it pretty flat too so that the 'matchbox' would still be able to close. The photos were taken within a couple of hours of his birth, and later in the day when big sis and big bro came along to meet him: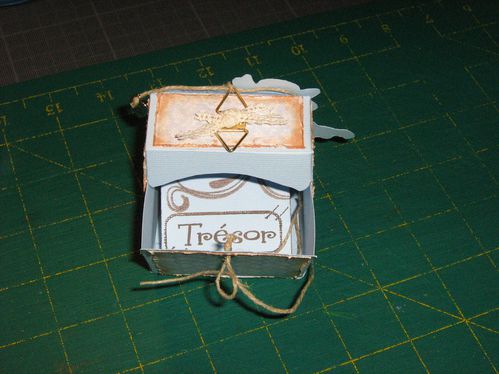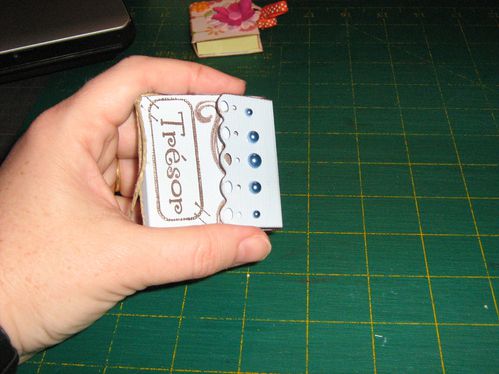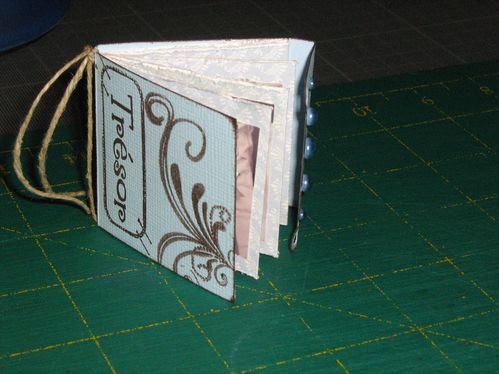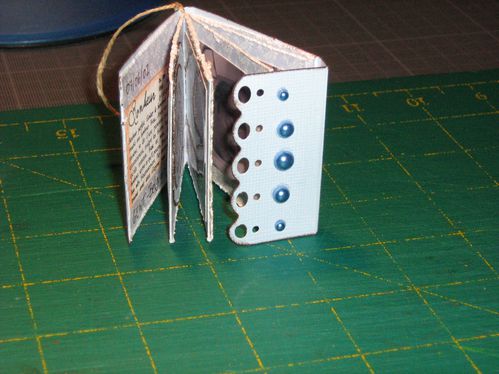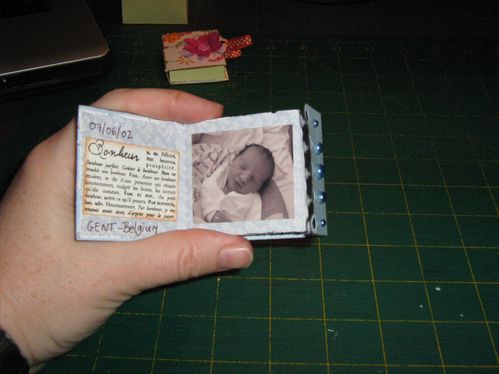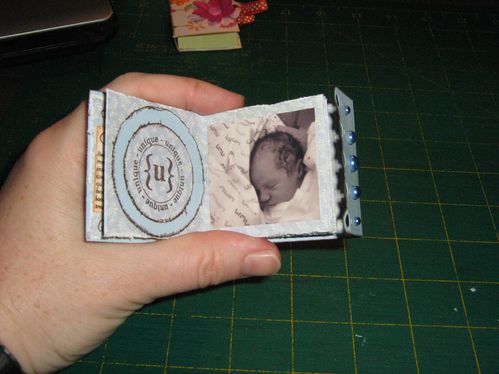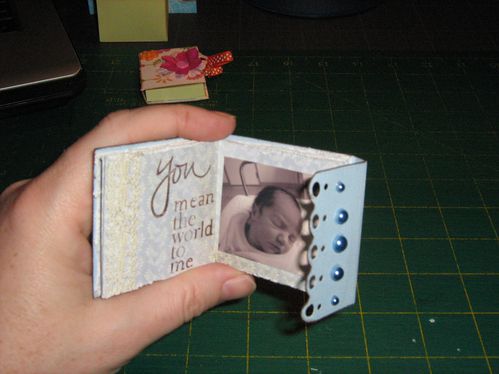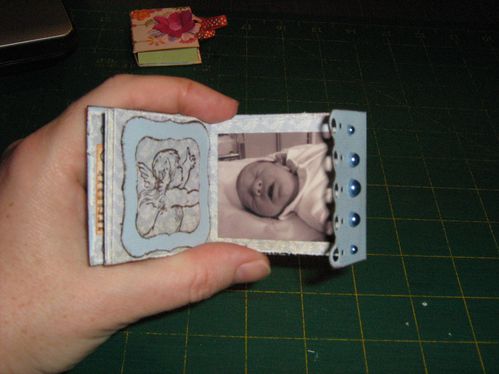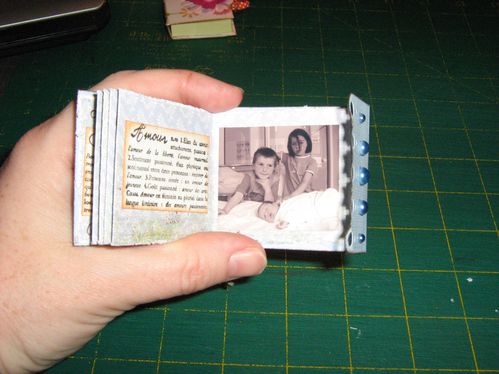 Baby blue bazzill for the support, Basic Grey 'Wisteria' to decorate, a little lace and cord from my stash, a freebie charm which I received with an order from Place des Scrappeuses, some Rayher pearls and a mixture of stamps (La Compagnie des Elfes, Technique Tuesday, and some which I received as gifts).