Three cardlifts proposed on Scrap etc, three cards made today.
First up, a sketch from Nany:
Her own card had cute Hello Kitty images all around the card. The cute factor appealed to me and I decorated my card with Belle la Coccinelle, a gorgeously colourful ladybird in the children's story by Antoon Krings, and an old favourite from my kid's younger days: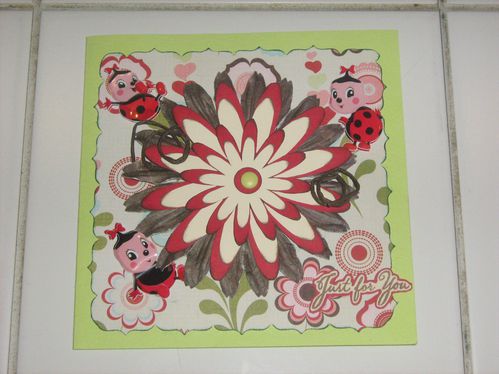 The central flower was a gift from Samyga as part of my spring flower exchange. Isn't it fabby?
Next is a cardlift of Charlotte's card: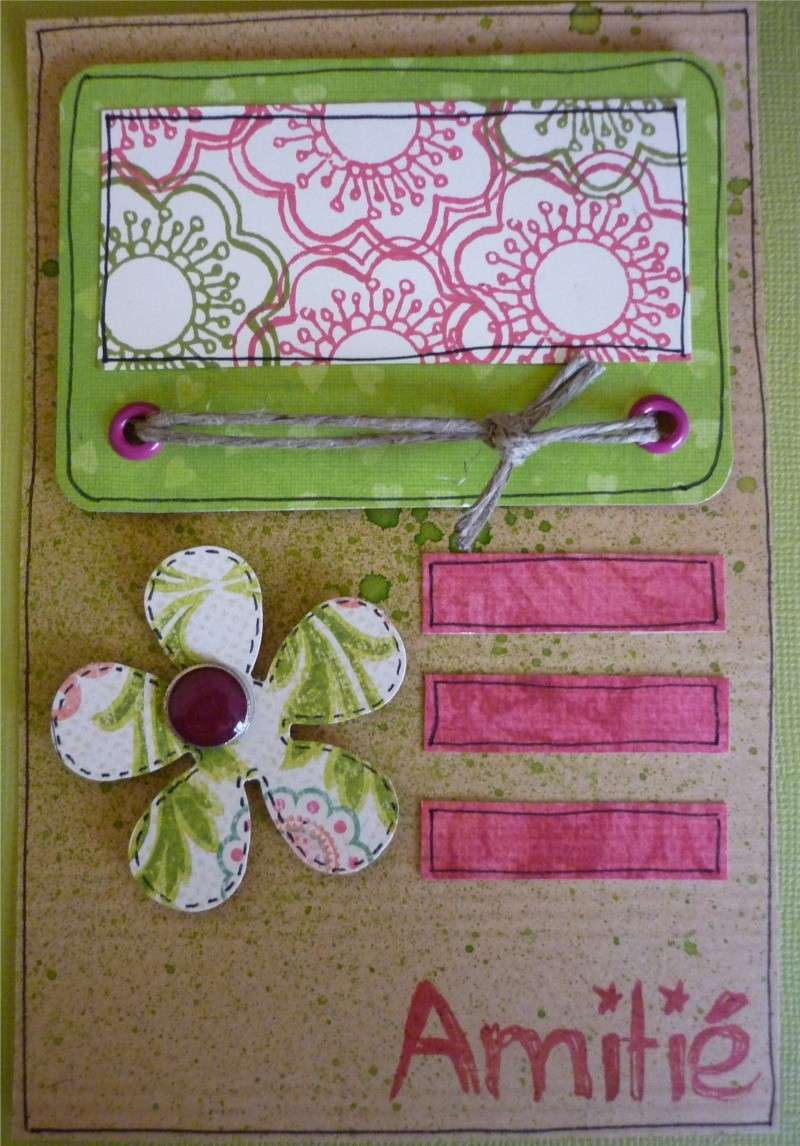 Again I adapted it to make a square card, which then left me with a problem: lots and lots of empty space. I decided to 'stop the gap' with a whole family of stamped owls from Hero Arts: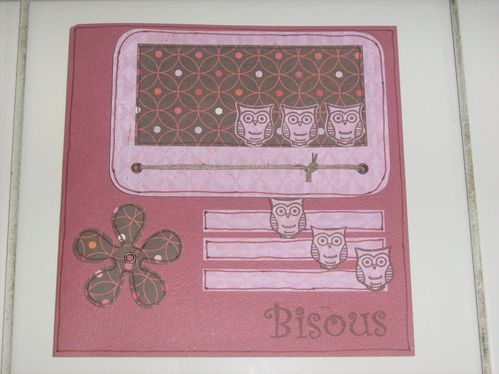 And thidly, a scraplift of Fantaisy's gorgeous card: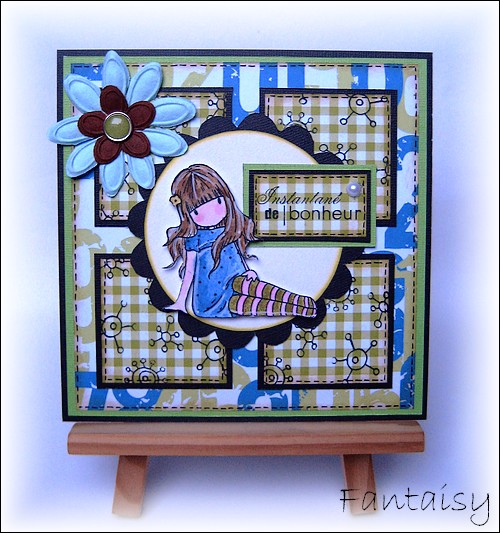 This time I used one of my daughter's pet Mango stamps for the image, coloured with Promarkers. Another flower from my spring swap decorates the upper left hand corner, and I opted for my Dymo to make the greeting: