As my swap partners have now received their goodies I can show you what I made, and what I received.
The swap was for 5 stamped images to/from each of three partners (+ a set for the organiser of the swap, of course).
I made these little cards to accompany the images I sent out. Each card has a 25mm deep pocket inside to hold the images: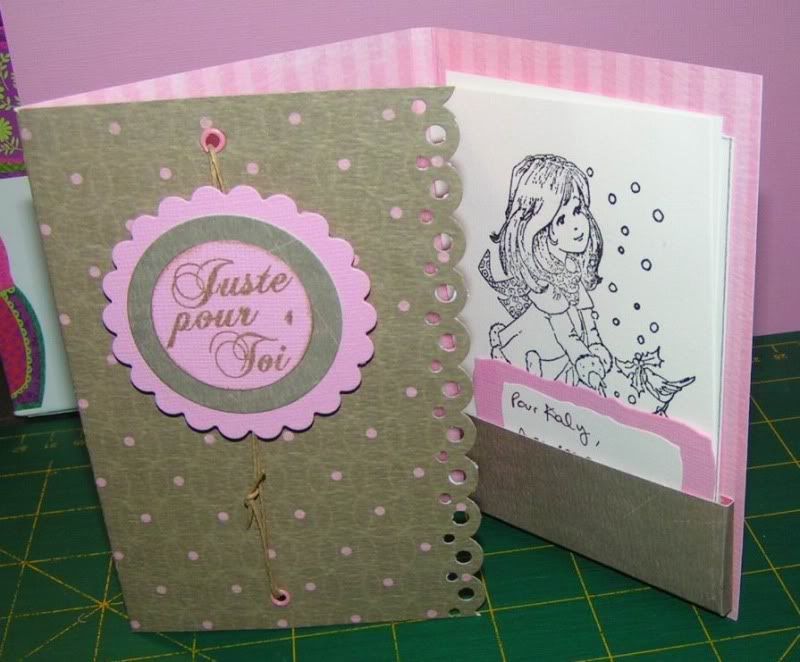 And here are the cards and images I received/
From
Nany
5 Magnolia images, which is great as I don't have any Magnolia stamps myself

Be sure to visit her blog, it's a treasure of wonderful creations!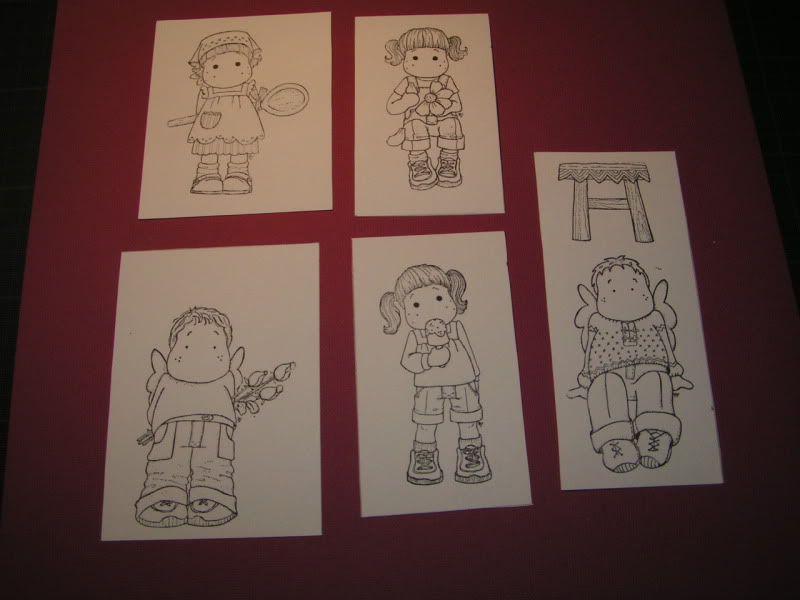 From
Julicrea
(whose blog I have just discovered today - I can't wait to dig through the older posts and admire all her beautiful work!), a great little pocket-card, filled with more great Magnolia images (I pinched her pocket idea and transformed it into the first of my Christmas cards, as you can see in my previous post, so thanks for the idea, Julie :D):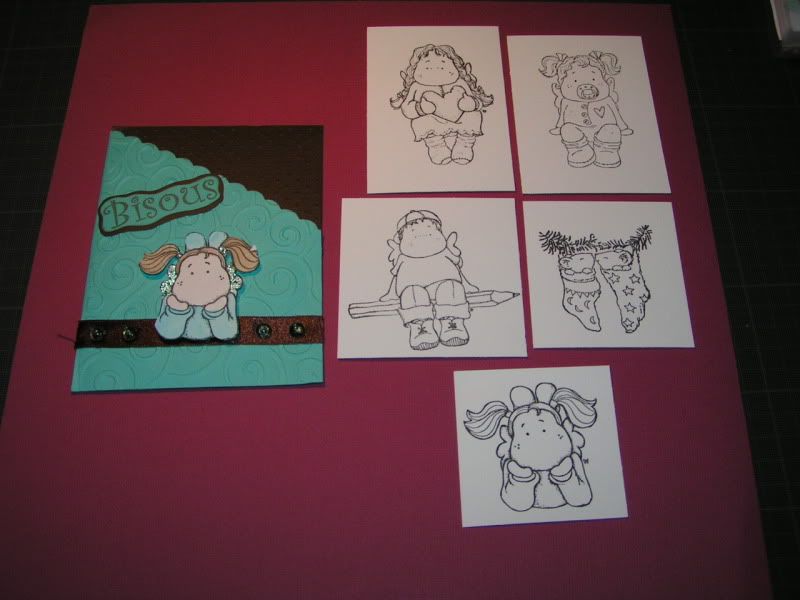 And from
Ninie
, a parking-disc style pocket/card containing more stamped images. With all this haul I'll have plenty of scope for my forthcoming card makes: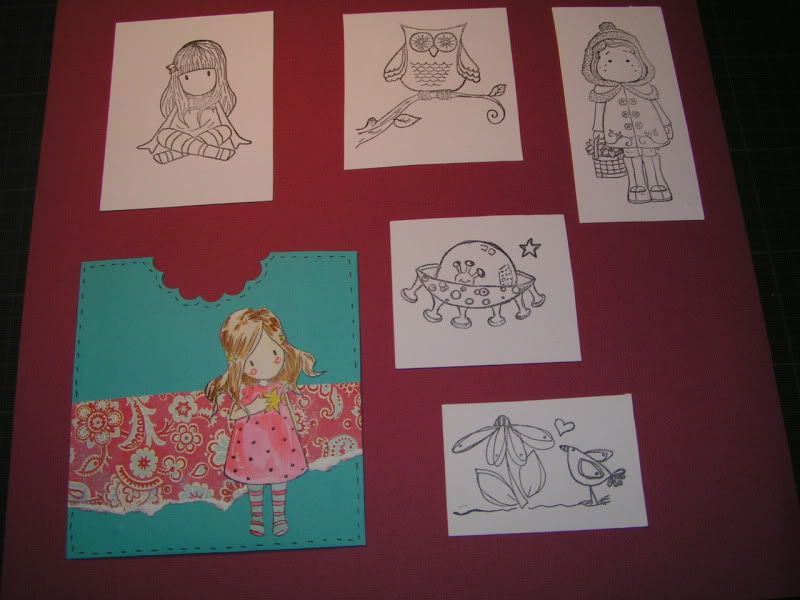 Thanks so much, girls, I love it all!!!