Way back in February I attended the Scrap etc. annual crop in Nantes, and had an absolute blast! The two projects we worked on during the day were fantastic, and I just need to finish them off before I show them to you.
However I can show you the jam-jar swap that we arranged between the members who attended the crop. Each person scrapped a jar and filled it with treats (edible and scrappable).
Here's what chrychry made for me: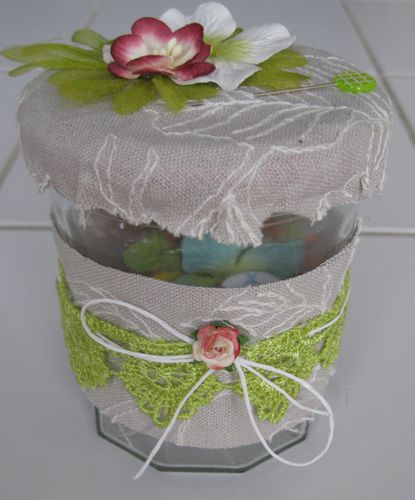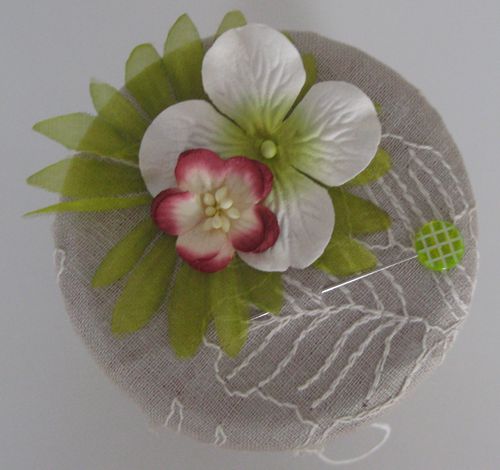 And inside was filled with these wonderful scrappy-delights: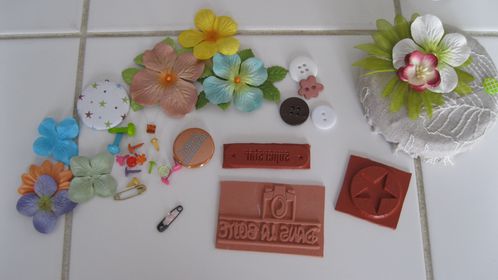 Thank you so much, chrycrhy, I absolutely love it to pieces!!!
I made my jar for our wonderful administrator, Charlotte, and tied it in with another challenge which was active
on the forum at the time: to use the banner of the forum as an inspiration and to scrap a page, card or object as we wished.