Surprise card, by So. Creative
So. Creative is always bursting full of great, fun ideas, and her 'surprise card' crop tonight was no exception. I kind of missed the online/live part, as I was busy doing the responsible stuff and attending a meeting for my son's forthcoming skiing trip. But my fingers were itching to have a go at So's tutorial, and I must admit that I love the result!
Here's her blog (go on, click on the link, you won't be disapointed), and the tutorial can be found at Scrap etc. (In fact that whole forum is jam-packed with challenges, scraplifts, tutorials and goodness knows what else, not to mention a great crowd!).
And this is my take on her shaker card: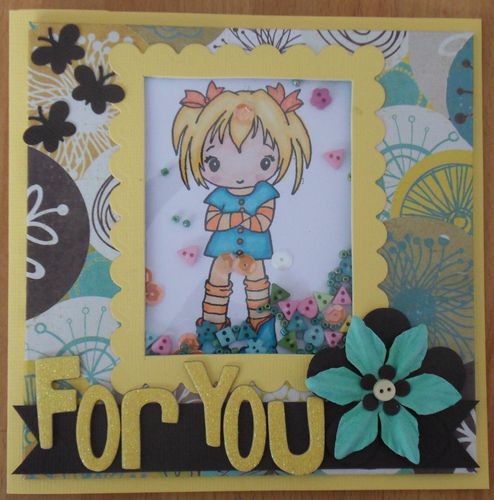 To be sure I got it right, I made up a second one: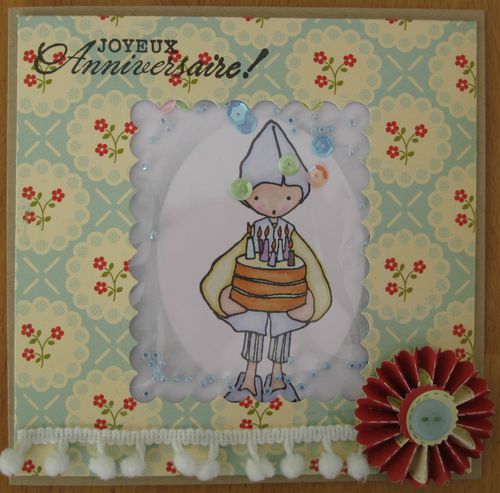 And while I'm at it, I must show you the layout I made for the christmas colour-combination (also one of So.'s challenges) of red, green, white and blue, featuring my cute little nephew doing his very best 'santa's helper elf' impersonation: