With winter dragging on forever this year, I felt in need of a little springtime cheer and colour, so I organised a game on the forum Scrap etc. I agreed to swap a hand-made flower with each person who would in turn make me a hand-made flower.
Victim of my success, I was inundated with flowers.
Here are the cards and flowers I made: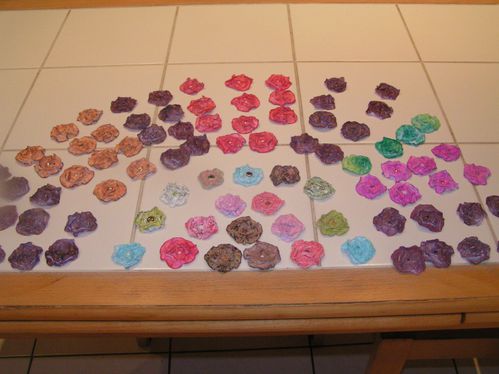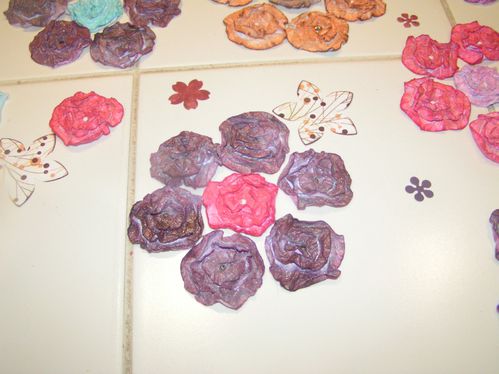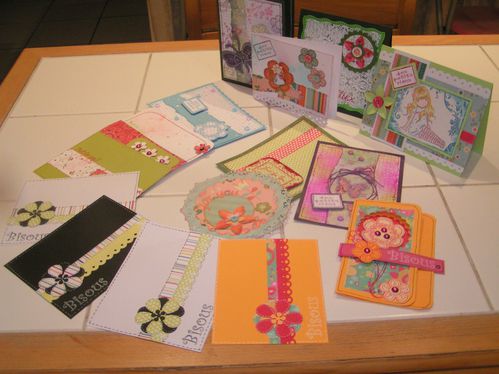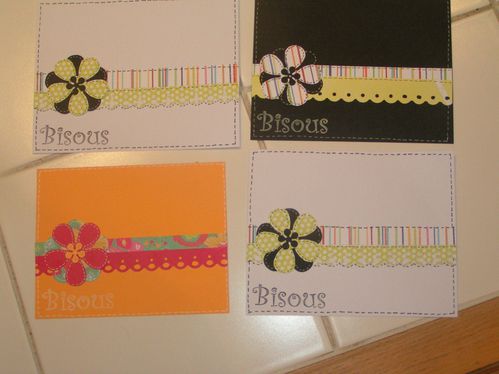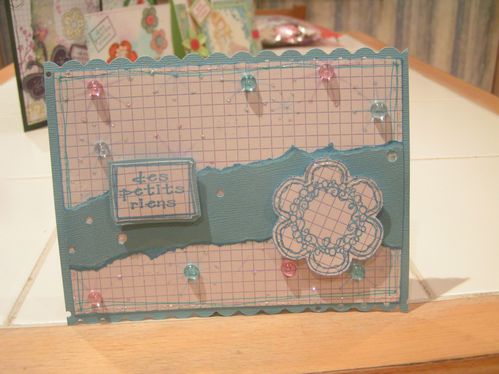 And here is what I received:
From jujoli:
from Magui: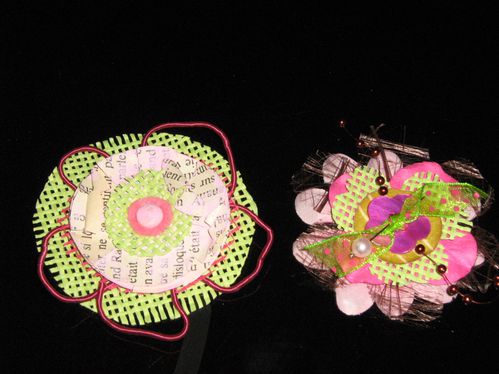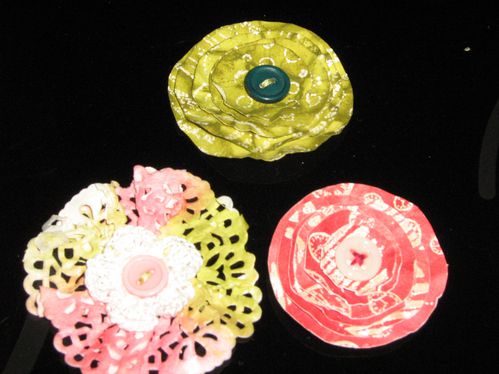 From Pierrette: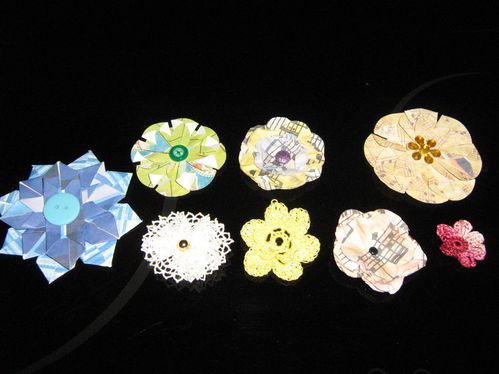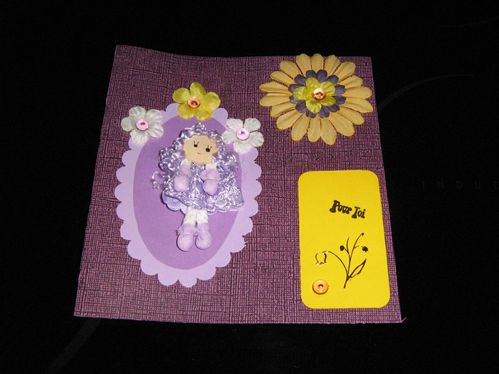 From Ptitange: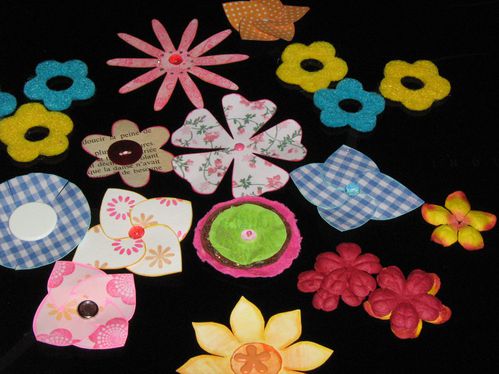 From Samyga: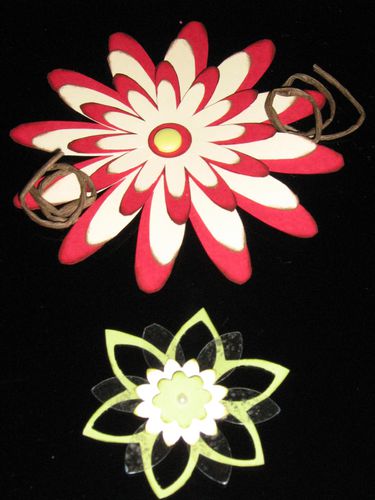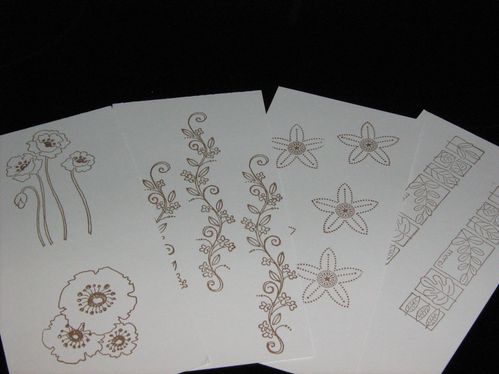 From Scoubi: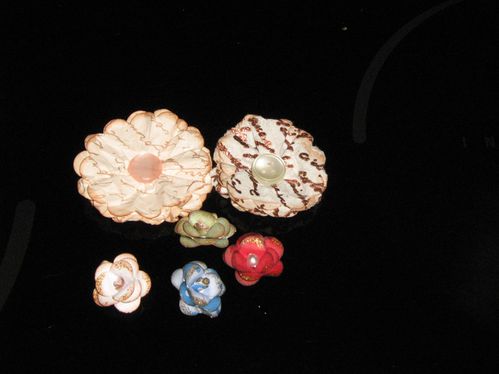 FromSo Creative:
From Dédée: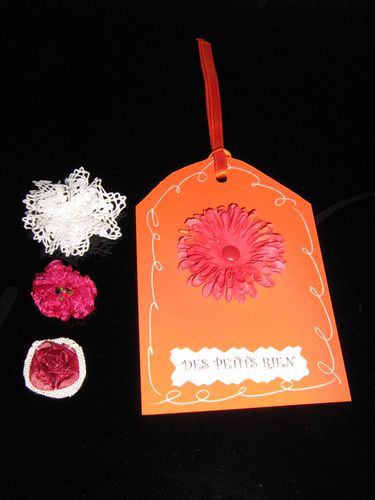 From Chouchou: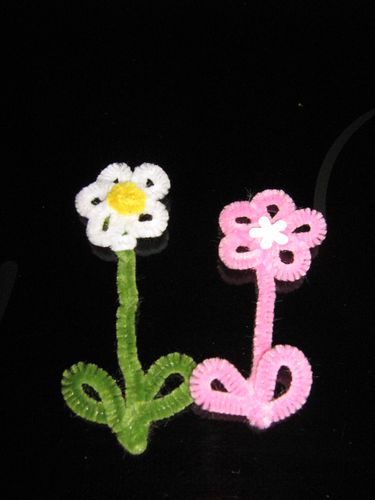 From béné_nouméa: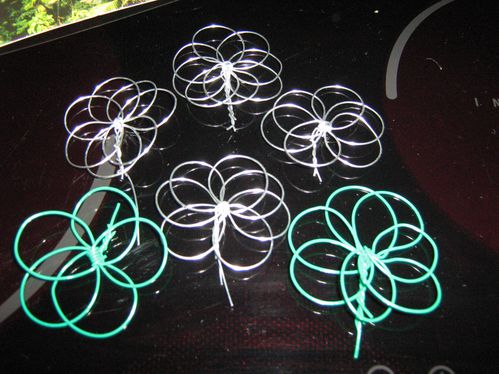 I think I have been more than spoiled, and I am amazed that you all came up with such differing and unique ways to make some pretty flowers for me. thank you all so much for joining in my game, and bringing a splash of colour to my springtime!