Spiral-folded mini album - Mini album colimaçon
It snowed recently, did anybody notice? For the first time in seven years I have actually seen snow that did more than flutter in the air for an hour or two. Despite all the hassle getting out and about it was wonderful to see *real* snow again.
Needless to say the kids were thrilled too. I have never seen them up and dressed and ready to go out so early on a Saturday morning before, but their fear was that the show would be gone before they had had time to appreciate it. By 9am we were trotting through the forest, making footprints, snowball-fighting and generally mucking around. It was great!
Now put all that glorious snow beside a wonderfully colourful collection of papers from
My Mind's Eye
(Colourful Christmas), and a step-by-step tutorial in December's
Esprit Scrapbooking
and what do you get? A neat little mini album, all wound in on itself, which gives ample opportunity to showcase all those snow clichés captured on that magical Saturday morning.
Make way for the photos: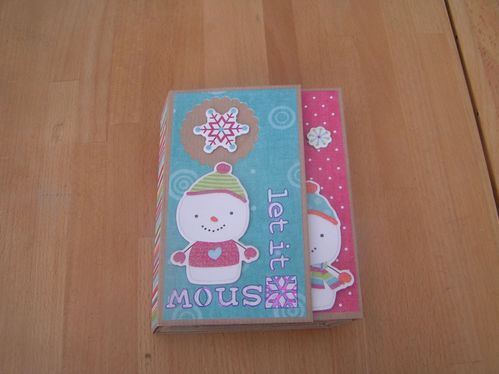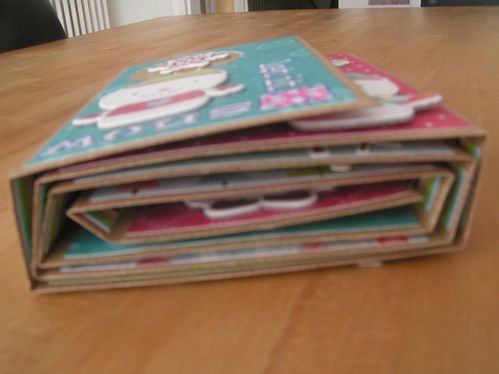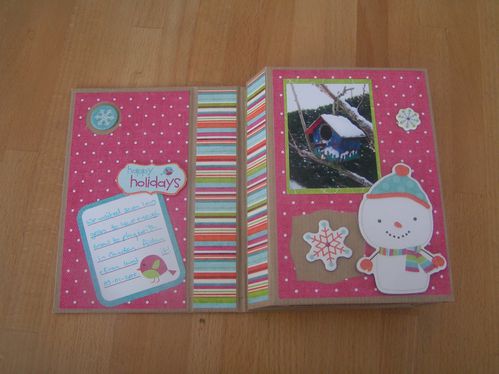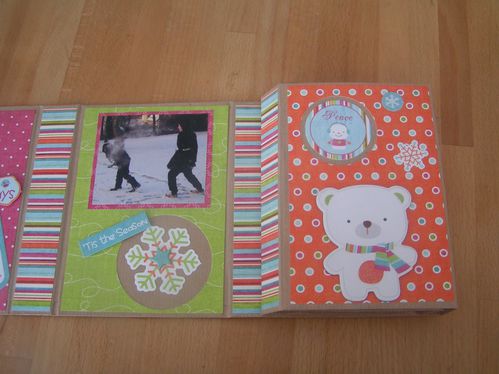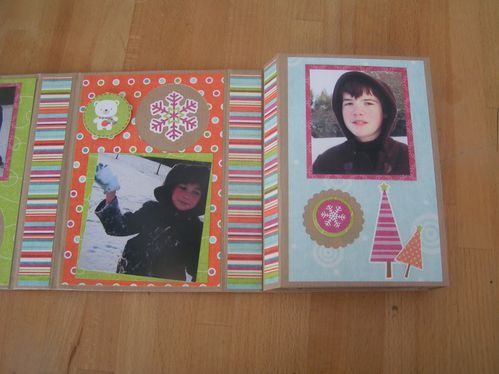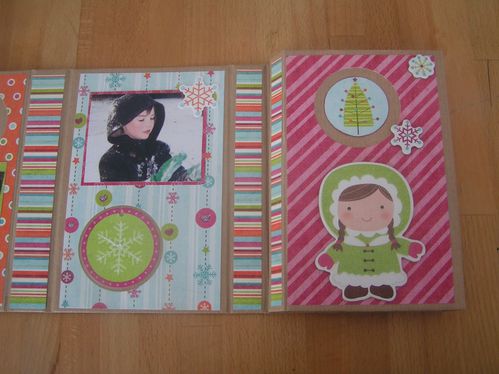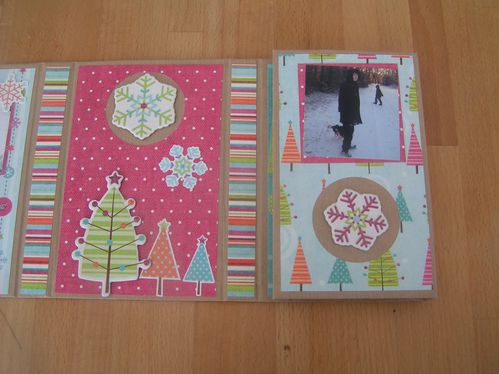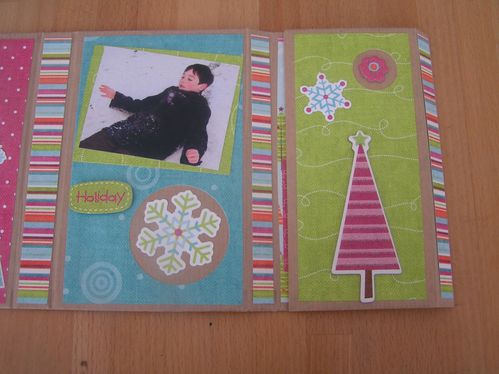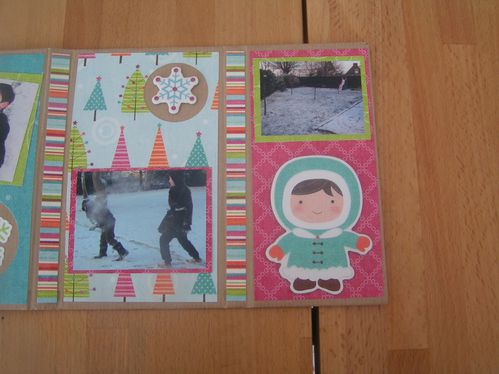 The support is made from cereal packets covered in brown kraft parcel paper. The whole thing measures just short of 1 metre long. An original and fun make!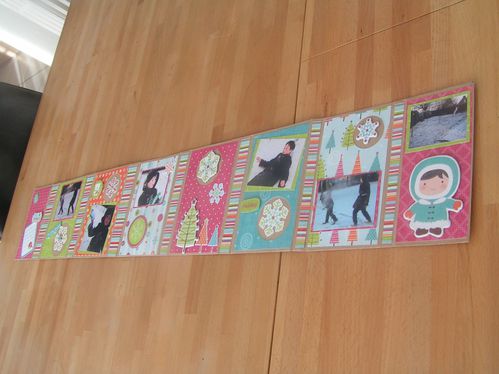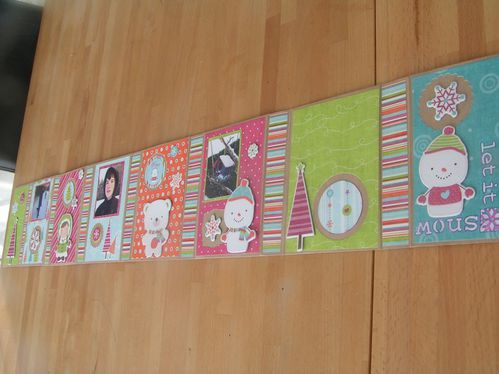 I'm entering this in this week's challenge over at
Paper Play:
to include handwriting on your project. My journalling tag on the indside cover is handwritten.