Speed Scrapping: Childhood Pleasures
Cat123 ran a 'Speed Scrapping' challenge onLe Scrap Clean and Simple: To scrap a layout based on her sketch starting at 9pm, with the completed pages to be sent to her by midnight. Three hours, said I to myself, that should be do-able ... I was not counting on my dear Mother phoning me for a lengthy chat!!!
I did manage to scrape my entry in about five minutes before the end, but I think, had I had that extra hour, I might have liked to stitch a lime green border around the page to frame it. Never mind, I'll leave the page as it is, and try to come to terms with having so much empty space on it!!!
Here's the sketch: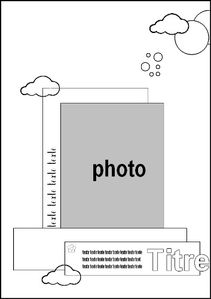 And here's my page, with a photo taken yesterday of my youngest taking time out from cupcake making to thoroughly enjoy licking the beaters of the whisk: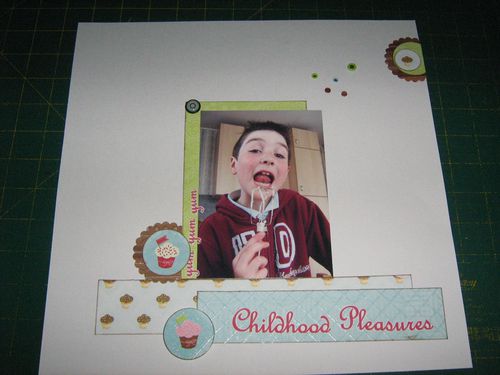 Papers from the DCWV 'Sweet' Collection, a BoBunny brad and some eyelets from my stash. I printed off the title then painstakingly cut it out. Next time I will use a heavier quality paper than ordinary printer paper for that part!
I'm not sure if the page is too plain, or if that's just because I'm not used to leaving space on my layouts, I'll have to let it simmer a while before I decide which!