Oops, I've been very neglectful of my blog recently, let's just say life's been keeping me too busy ...
To be honest I haven't done much of anything other than essentials recently: getting the kids settled back to school, keeping the house ticking over, and waiting for hubby to get back home. Hopefully things'll ease up a little by the end of the week when he's back to share the workload.
In the meantime here are a couple of cards I made recently.
First up a simple card to welcome a friend's brand-spanking new baby boy: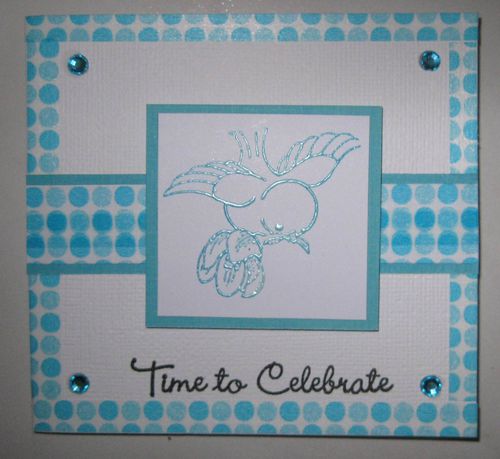 Next a cardlift of Charlotte's card, Scrap etc, 01 September, I really like the way this one turned out: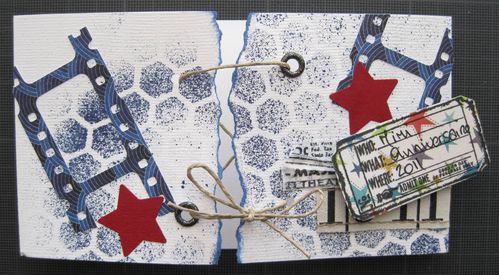 Third, a cardlift made during a "live" evening on Scrap Atelier: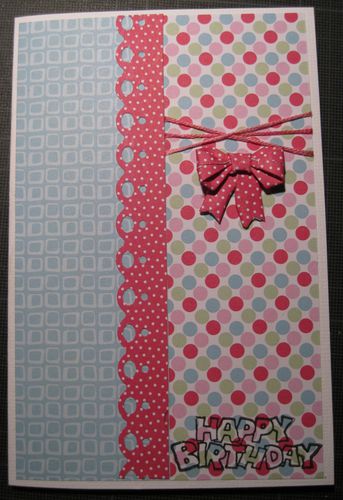 An lastly another scraplift from Charlotte, this time her challenge of 15 September on Scrap etc, unfortunately I'm not too happy with the result of this one, I should have made the card longer and less wide: