Hmm, not the sort of thing I usually scrap, nor even think about. However I really wanted to use my new paper collection (We R Memory Keepers "Good day Sunshine"), they're just so gorgeous with romantic patterns and soft colours, and I just couldn't think of any photos that might be suitable, except this series taken recently when I wanted to change my forum avatar.
So, I was enchanted by Nany's challenge (Scrap etc, 08 February), to scraplift a page of Marcy Penner's. She has a wonderful, fresh and romantic style which really speaks to me.
Here's my take on one of her layouts: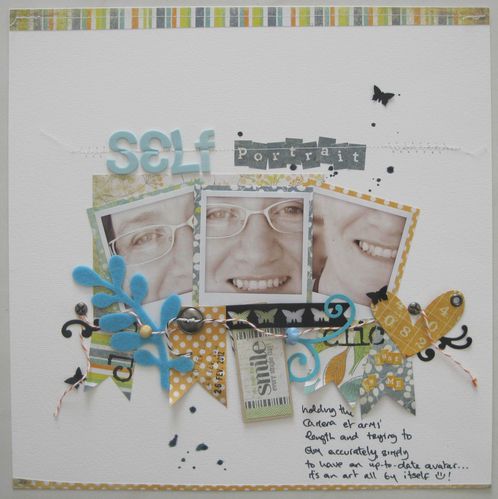 I loved your challenge, Nany, thanks a bunch!!!