Scraplift! (& competition entry for La Compagnie des Elfes)
At last, I found the time to put together a little page. I scraplifted Millie's proposition (Nuance2Scrap, 04 January 2013), with a series of photos shot in five minutes one lunchtime when the Boy and I had a little fun making faces: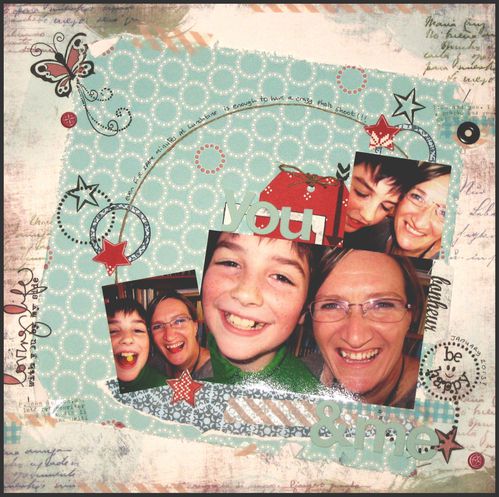 Now to find the time to make a few more pages, and it's not for lack of inspiration that they're not done yet!!!
This is also my entry for the January Competition at La Compagnie des Elfes.