Scrapbooking 'Kawaii-style': My Barbie Girl
I've been wanting to try my hand at a Kawaii-style page for quite a bit now, and the cover of this month's Scrap pour Tous was just the impetus I needed. The bright colours and fun extras make for a great, cheerful, innocent page, full of girlie bits'n'bobs.
I used decorations from hair bobbles, string beads, stickers, tooth-picks and gorgeous rub-ons which came with the magazine to bring dimension and colour to the page. I may add a Barbie cut out on the left of the photograph, if I find one that goes with my colour scheme, but otherwise the page will stay just as it is: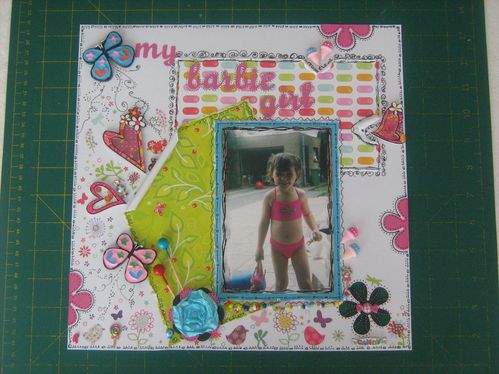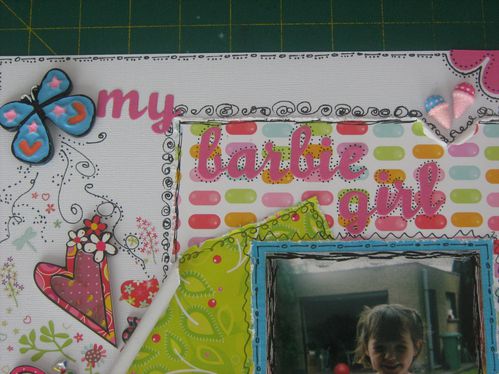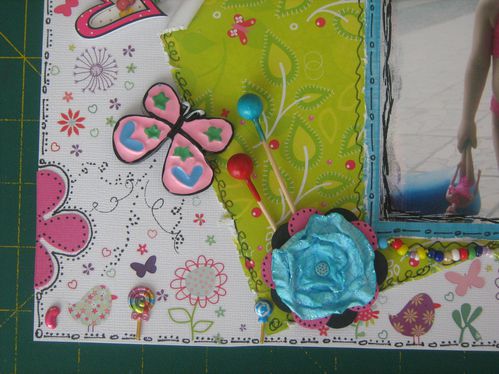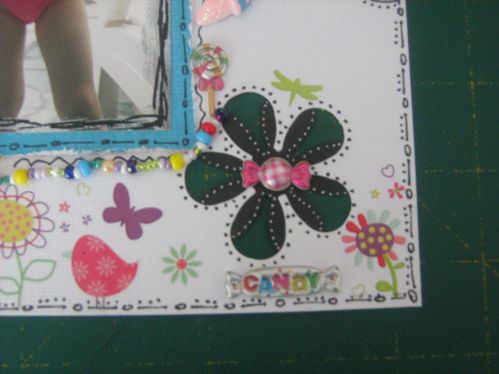 As my 'Barbie-Girl' is in fact quite a tomboy, and always was, I don't usually get to scrap in pink and girlie colours, so it's quite a change for me, but great fun!