Scrapbooking Day: Sketch Scrap etc.
International Scrapbooking Day today, how could I not get out my equipment and make a page or two? Particularly when Charlotte put up a great page sketch especially for the ocassion. Here's the sketch from Temporelles: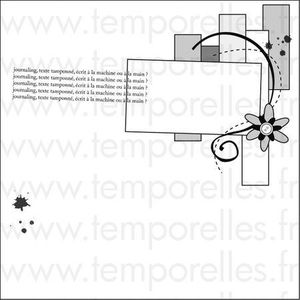 and below is the page I made. For the first time I have scrapped my husband, back BC (Before Children), when time for hobbies was abundant and his passion for pipes was the whole focus of his life. He worked hard for it but winning the prestigious Macallan competition was one of the most amazing of his achievements and made so many people proud.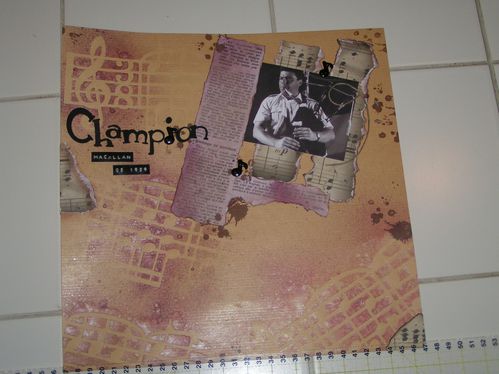 Bazzill Kraft background, a smidgeon of Rayher patterned paper, a photocopy of one of the newspaper articles, a healthy pschiit of Glimmer mist and an appropriate mask from Tim Holtz, some brads, a little cord and a title with my Dymo and Sizzix 'Ida Lou' alphabet.