Well, it's not really scrap-cooking but it was fun, and colourful, and messy, and delicious ...
My daughter and youngest son hassled me into bringing them to the local book shop this morning, and while we were there they spotted this gorgeous creation: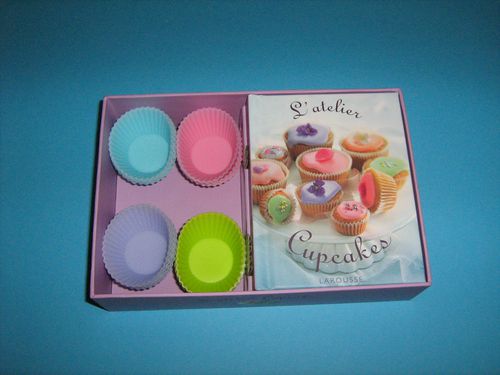 Now I have many recipe books, and I have been making fairy cakes (cupcakes) since I was knee-high to a grasshopper, and the internet abounds with muffin, cupcake and fairy cake recipes, but this little beauty was just sooooo cute that I fell in love immediately. How could you not be charmed by those gorgeous colours, and those delightfully appetising fairy cakes on the cover of the book? To cut a long story short, I came home with an early mother's day present



The second part of my impromptu 'present' was to have a whole afternoon all to myself, with no calls on my time whatsoever. With that little cutie-pie calling to me, you can guess the rest: I spent the afternoon messing around in the kitchen. I can't wait until DH gets home with the juniors and they lay their eyes on this tasty little feast: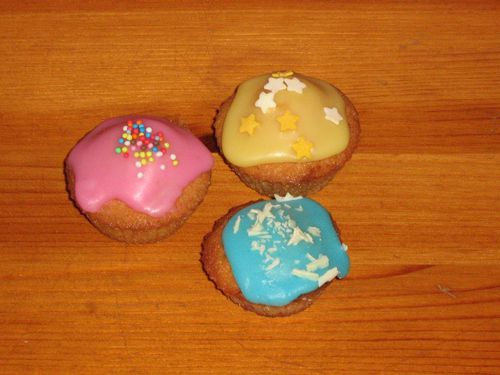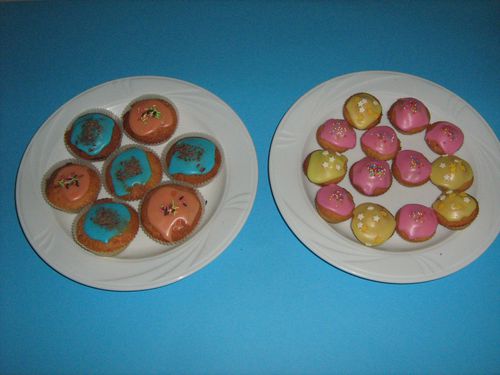 Chocolate cupcakes, raspberry cupcakes, vanilla cupcakes, cupcakes with white chocolate, cupcakes with milk chocolate, iced and decorated with 100s&1000s, with chocolate curls, with sugar sprinkles ...
Hmmmm!
(I can feel the extra lbs on my hips already!)