Can you believe we are almost in December and that the year is almost done? Time to start thinking about the end of year celebrations, and getting organised.
And, like many scrap-addicts out there, December means lots of scrappy goodness, what with gift exchanges, cards to make and events to scap ... and of course, the ever-popular December Daily!
This year, along with Milie, So. Creative and Rachelgreen, we will showcase our 4 interpretations of this classic end-of-year album. You can already feast your eyes on Millie's structure (here), and on So.'s album (here). Today it's my turn to show you my version. A little sneaky-preview: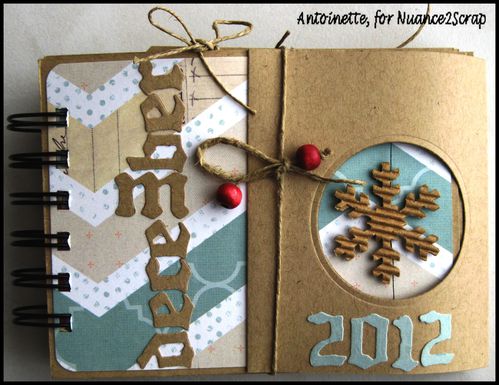 All the details are posted here. It won't be long until rachelgreen posts her version, so be sure to check back later in the week!