Rebus page: Charlotte's challenge
Charlotte put up her rebus-page for us to scraplift as the challenge for 06 April at Scrap etc. I really loved the idea of a page full of journalling, and immediately knew I was going to scrap my youngsters holiday photos from last year. They flew away on their own for a couple of weeks to stay with their grandparents, and it brought home to me just how grown-up they are getting.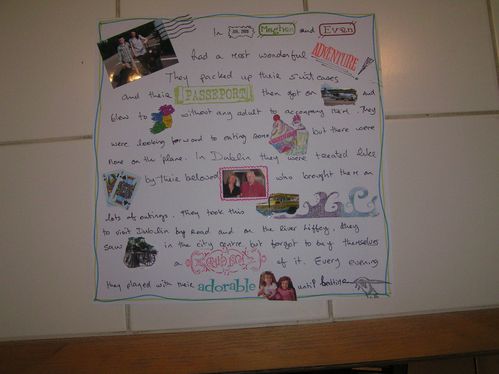 Yes, I do need to fix that upside-down stamp on the page (that's what I get for scrapbooking at 3am), but it will have to wait until after I get some shut-eye!
All but one of the stamps are from La Compagnie des Elfes, the other images came from Internet or my kid's own photos of their holiday.