A young guest for the weekend, a passionate horse-lover, a hundred photos taken at weekly class and it was easy to decide to spend an hour or two with her on Sunday morning to make a layout for her to bring home and hang in her bedroom.
We used Nany's challenge as inspiration, itself a scraplift of a page from Studio Calico, some echo park papers, to come up with this: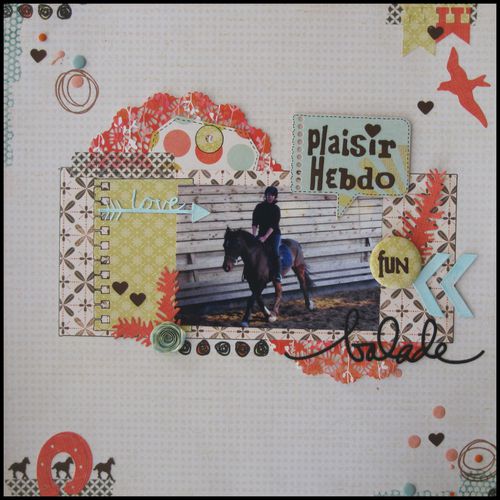 Many thanks to Maria for lending me her dies, I used many of them on this layout, to Nath for the badge-it machine with which I made my badge, and to Milie for the fabby caméo cut outs, they're fabulous!!!
A couple of cards:
Charlotte's challenge, to use at least 10 patterned papers: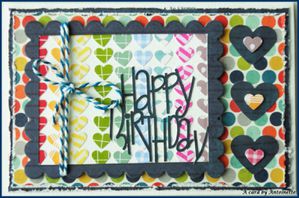 Scraplift from one of Marylou's cards:
A card for St Valentine's, Nuance2Scrap: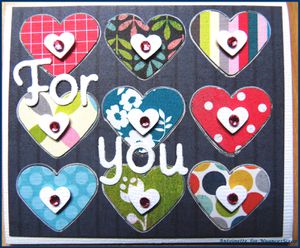 And finally an ATC, based on Marylou's card: