I'm quite 'into' C&S at the moment, and this month's scraplift on the forum C&S Tout Simplement caught my eye.
I used a sheet of bazzill kraft for my background, and completed the page with left over papers from a recent workshop weekend. The photo is of my Dad whilst he is preparing to take a photo, and I quite like the way it turned out. I think a C&S layout suits this type of portrait photo better than a more 'busy' LO: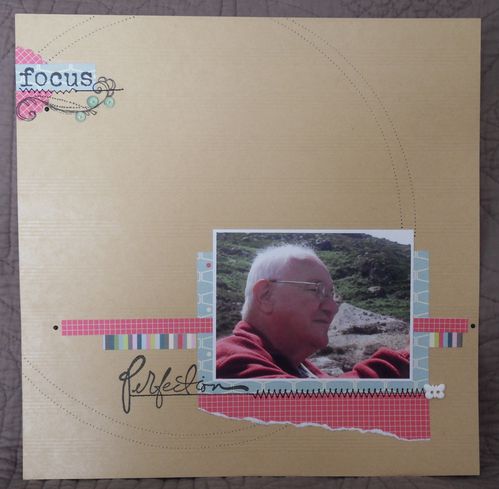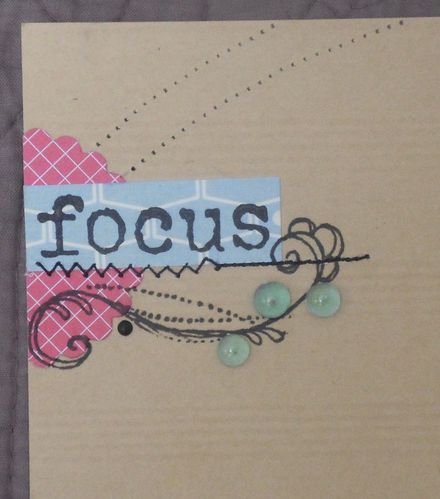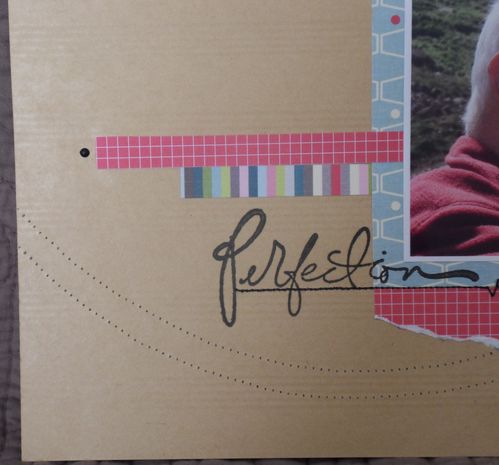 I like how the double row of thread-less 'stitching' pulls all the elements together whilst mainting the light and clean aspect of the page.
Only a teeny few additions of embellishments were needed to set off the picture: the doodling stamp is part of a stamp from La Compagnie des Elfes, 'Perfection' and 'focus' are from Kesi'art, a little stitching, some mini brads and a few glass half beads are all that were necessary.