Not much time for scrapbooking this month due to being on holidays for most of it. I did however manage to find time to try my hand at Fantaisy's sketch (15 July, Scrap etc):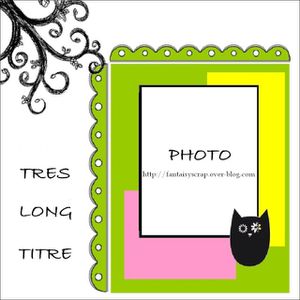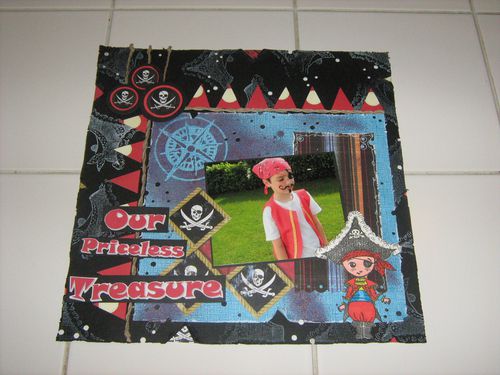 The photo dates back a few years to my youngest's 6th birthday party which (obviously) had a pirate-theme. Stamp from La Compagnie des Elfes, Tim Holtz mask and Glimmer mist, some bits and pieces printed from files found on the 'net, and lots and lots of holes punched with my Crop-a-Dile.
Here's a close-up of those skull medallions which I layered at differing heights using one, two or three foam pads, to give the page a little dimension: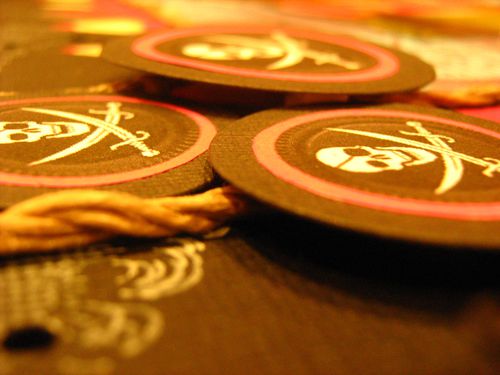 It's a bit 'busy' I think, but it seems to work.
Papers: Bazzill black background, ColorCore blue foreground, Cosmo Cricket and SandyLion for the patterned papers.