On-line crop, 12 November
Despite the (very) late hour, there was absolutely no way I was going to bed before finishing this layout!!! Fantaisy went to an awful lot of trouble to present us (Scrap etc) with an absolutely fabby tutorial for a page all in 3D last night. What a wonderful project!
Being behind things as usual I wasn't able to participate 'live' with the rest of the group, as I hadn't even decided which papers to use, let alone what photograph. Instead of having all my material ready to go I was rummaging in boxes and through photo files on my PC while everyone else was getting on with things.
Anyhow, this is what I came up with, and honestly? I absolutely love it!!! Now normally I find lots to criticise on my LOs, but not this time. No it's not perfect, yes I could have personalised more, but hey? When the project presented is this good, there's not much room for improvement, is there?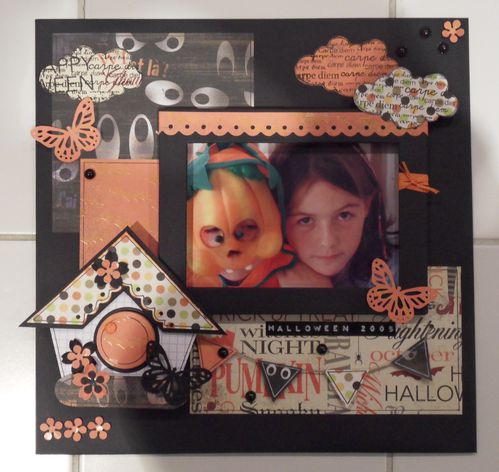 So my papers were purchased in Paris a loooong while ago (more than a year), and the photograph is even older,d ating back to 2005, but I believe they were just sitting there waiting for me to make the connection and put them together on *this* layout!
Isn't the little bird house just the sweetest thing?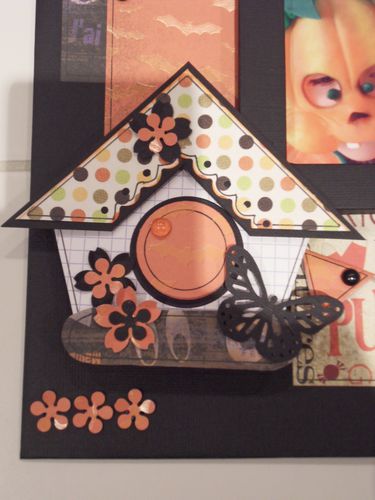 My (new) MS monarch butterfly punch got a great workout on this page, as did my two artemio punches (flower and pistils), and I even managed to sprinkle a heap of another great recent find, my black half beads, throughout the page.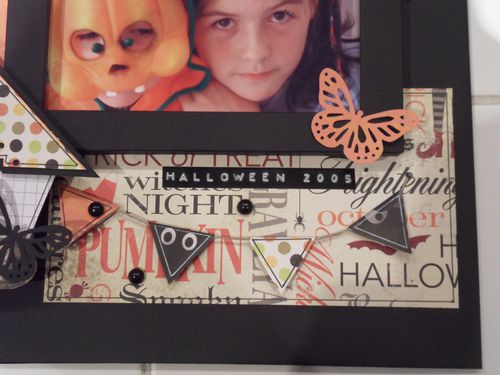 I really enjoyed putting this layout together (once I managed to settle on the papers and the right picture)! Thanks for all the hard work getting that tutorial together, Fantaisy, it's first class!!!