Like any decent gal, I've been splashing that cash around, and this time it was Johanna's boutique which tempted me (I have to admit that at 2am my ability to resist temptation is probably at its lowest, haha).
In any case I ended up the poorer by a couple of euros, and the richer with these little gems of resin flowers to display on my desk while they are waiting to be used in some project or other: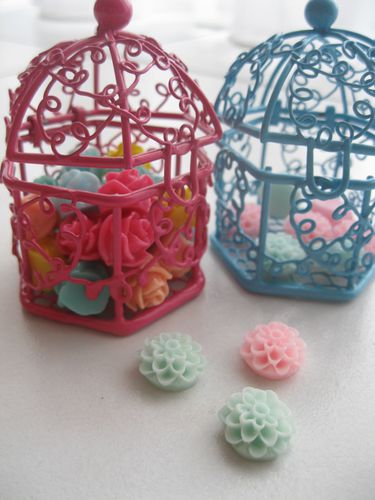 Of course those cute cute cute little resin flowers, dahlias and roses, were just to yummylicious to hide away in some cardboard box or plastic drawer, so I scrounged around until I located those cute little wire bird cages to store them in. Aren't they all just too delicious for words? It will almost be a shame to use them up when the time comes, eh?