That's the nickname which has stuck for my eldest boy, and he loves it! It was an obvious title for this very masculine and grunge-y, very urban page: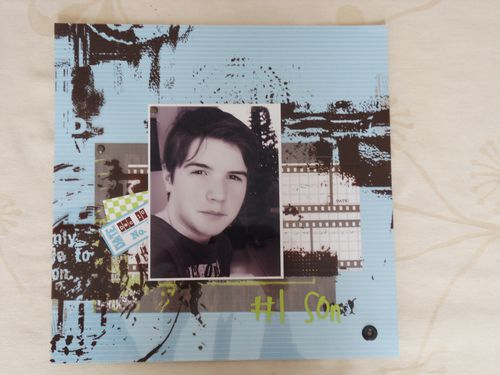 I scraplifted Fantaisy's page, (challenge 08 Jan, Scrap etc), though the end result is nothing like her original layout.
Again the layout is completely made in Sultane's paper range 'Comme un Garçon', and the title is cut with a fabby Quickcutz alphabet: Heidi Swapp handwriting. I added a couple of snaps and a large eyelet, a transparency and that's it!
A couple of zooms on the details? Here you go: