Still in love with my collection from Sultane (Comme un Garçon), a great page to scraplift put up by Nany on Scrap etc (Challenge 10 January), and a bit of free time this lunch time ... here's the outcome: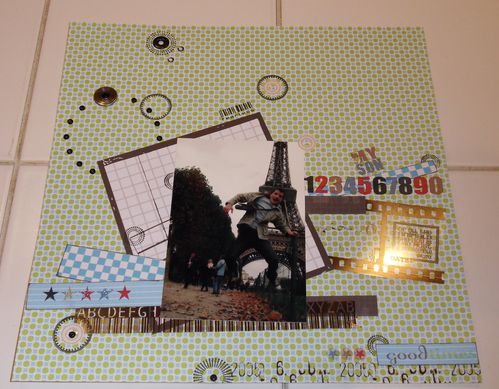 I rarely use transparencies as I just don't know what to do with them, but they practically jumped onto this page all by themselves!!! How does a coupe couple of close-ups sound?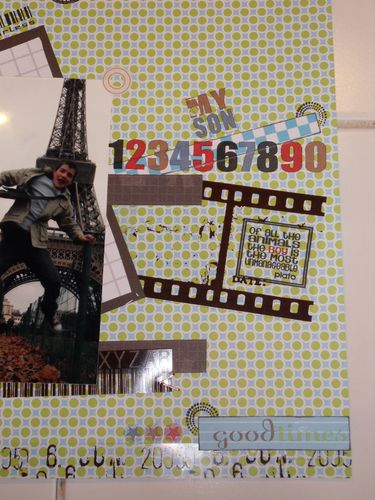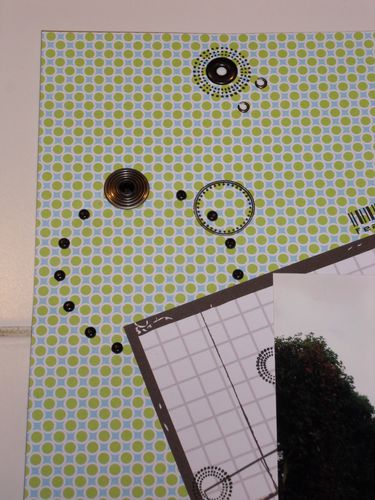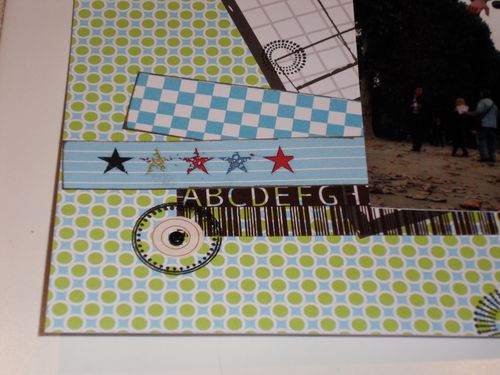 Papers and transparencies from Sultane, Cherry Art rub ons (a compensation gift from an online store when some articles I ordered were no longer in stock), some lovely deep brads and giant gromlets from my stash and a couple of Artemio stamps are all I used to pull this together. AND I like it (always a bonus)!