I used Kaly's sketch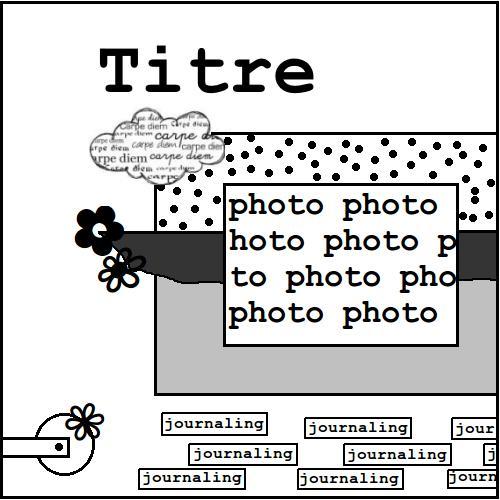 (challenge 10 October, Scrap etc), and the same collection of papers as for my previous mini and LO (My Mind's Eye, Andreavictoria):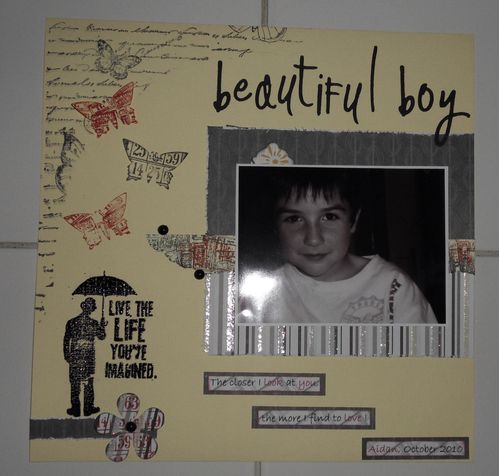 The title was cut from black bazzill with my (new and ever so scrummy) Quickcutz Alphabet 'Heidi Swapp Handwriting'. I love its free, casual air.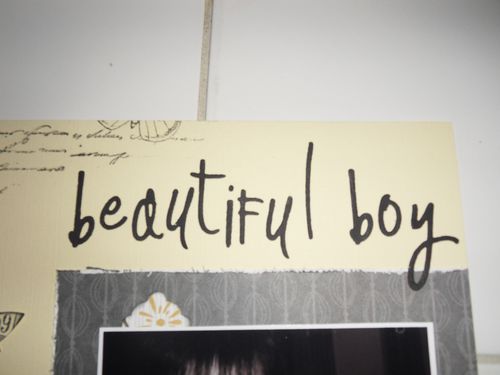 I also used a variety of stamps (mainly Tim Holtz), an Artemio butterfly and tag punch, and some gorgeous black half beads, a gift from Charlotte.
Despite liking many of the individual elements, there's something about the page that bugs me, it just doesn't seem to pull together very well. I'll leave it on display for a few days and perhaps inspiration will strike?