A card using the combo of colours proposed by Ninie,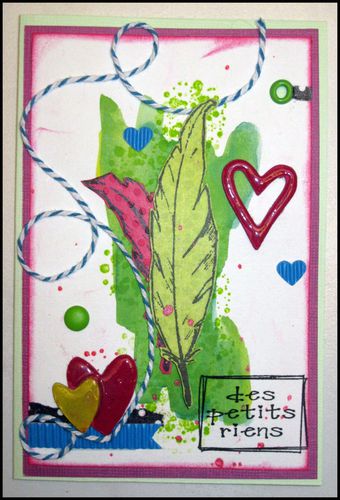 And a lift of Charlotte's card, (Scrap etc, August 2013) where the imposed element was fabric.
I stamped my image directly onto some white linen, then worked with it just as I would with paper.
I love the texture it brings to the card.