Mini "Pocket Book", by Fantaisy
Way way way back, in April 2010 to be exact, Fantaisy held an online crop to make a Pocket-Book mini. At the time I made the structure, but never finished it completely as I had made a mistake inside by glueing together two pages which were supposed to form pockets. I hadn't the heart to undo my work, and didn't see how to fix my error.
Tonight, however, a friend of my daughter's stayed over unexpectedly. The girls got to looking at some of my scrapbooking stuff and the pal was very enthusiastic about it all. I dug out that mini which has been gathering dust for so long, shot a couple of pictures of the girls and made this: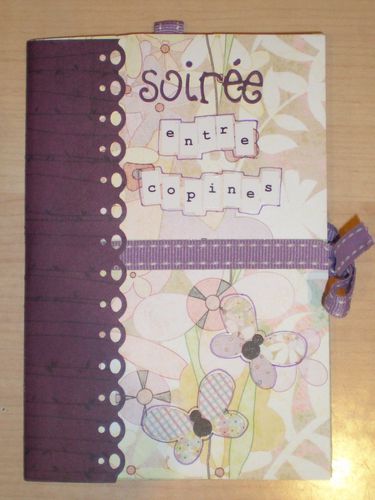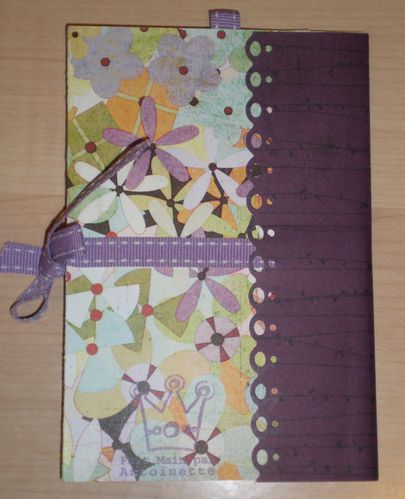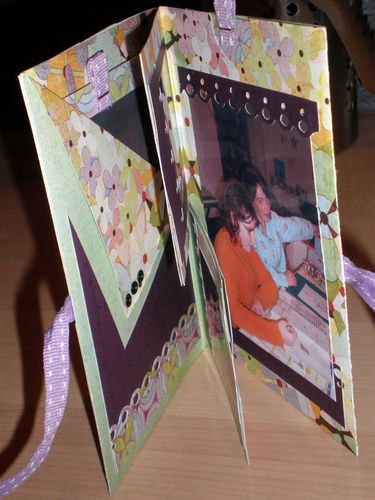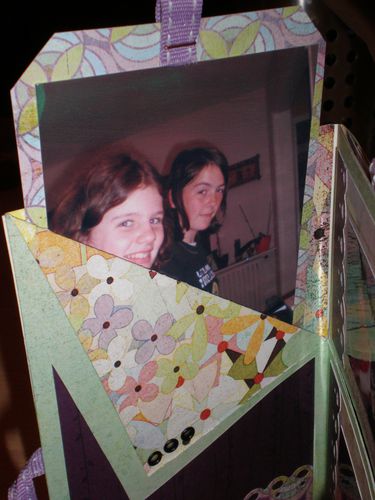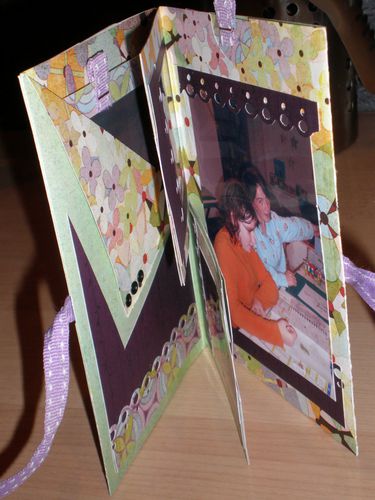 Kio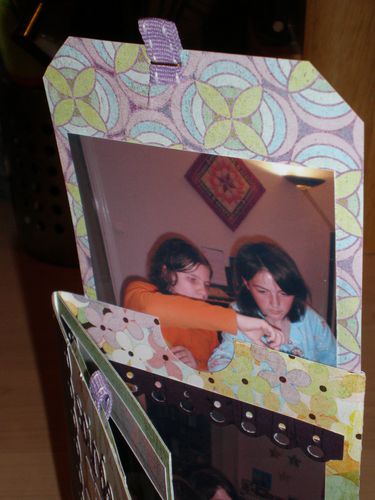 All papers from Basic Grey, mostly the Kioshi collection pack, and I used and abused my fiskars border punch.
I'll definitely make this mini again, taking care next time not to glue the pockets together!!!