Mini album: One small step for mankind, one giant step for Aidan
And boy did we all have to be vigilant once he started out on the great adventure of walking upright on his own two legs. From the height of his ten months of age, he caught everything in his reach, climbed on furniture and bookshelves to get what had been put 'out of reach' and generally delighted in the freedom of being a fully participating of walking, talking man-and-child-kind!

A bout of insomnia had me roaming the house last night, so to distract myself from the slowly passing hours I decided to have a go at Fantaisy's mini album tutorial.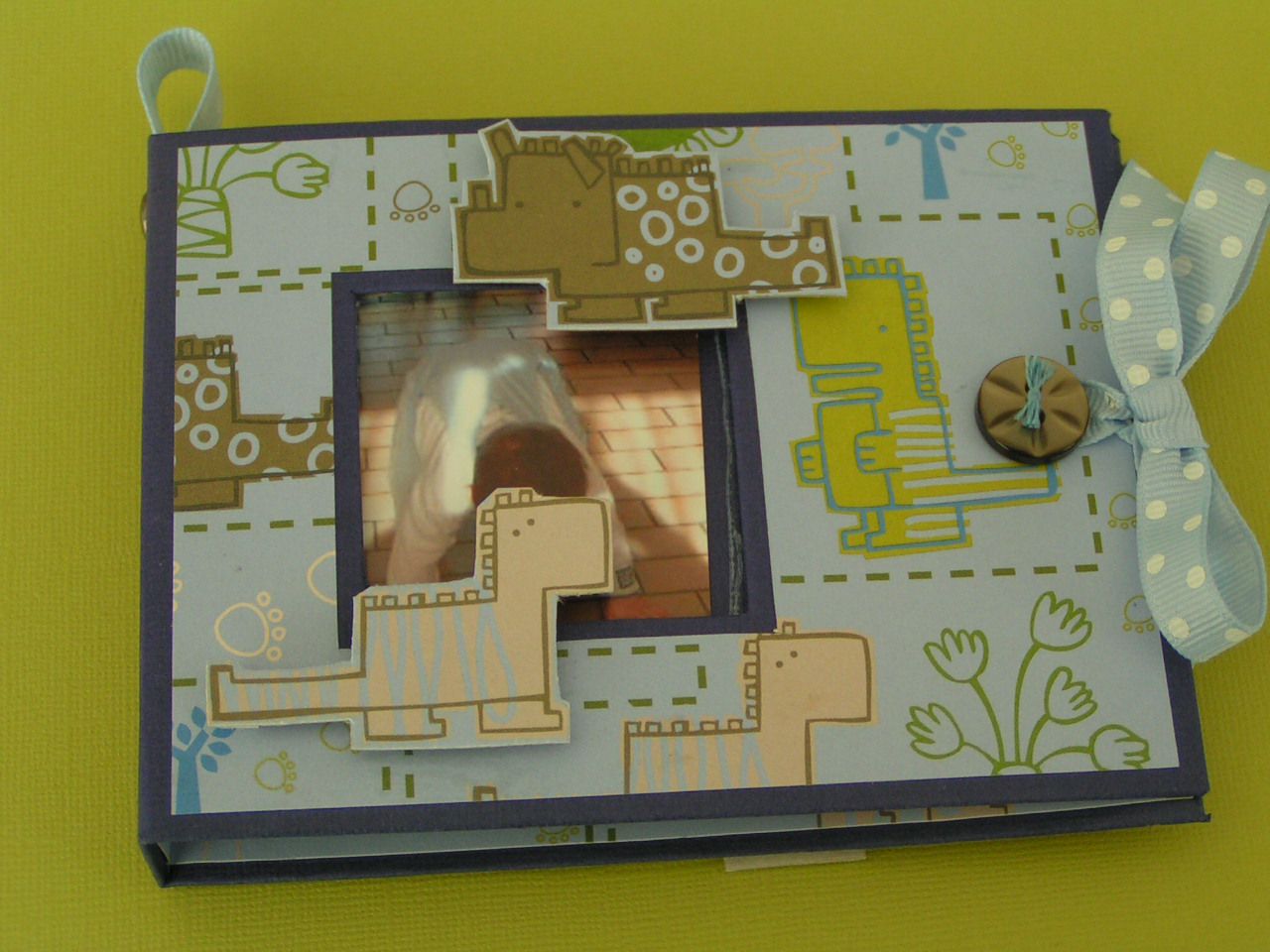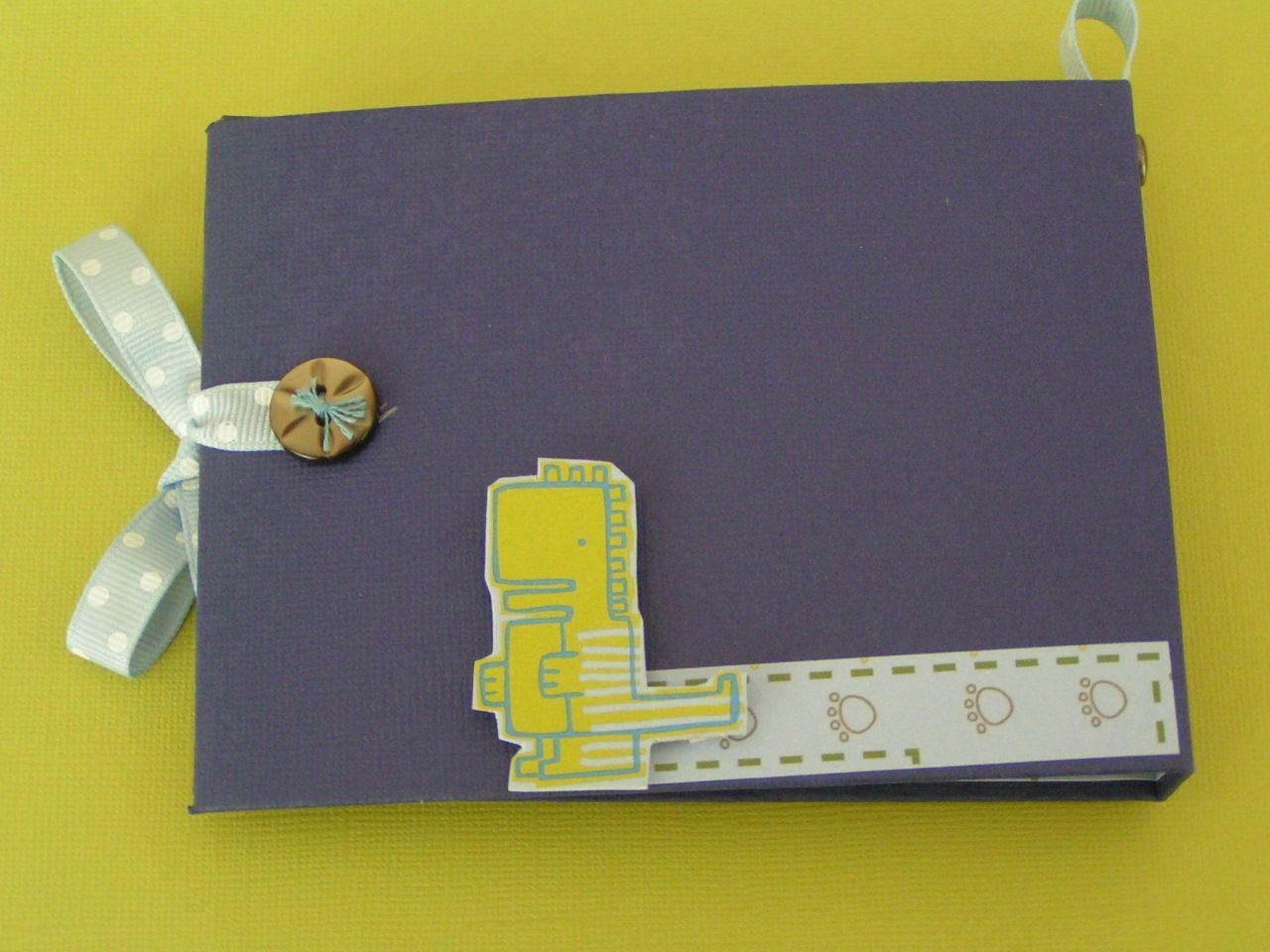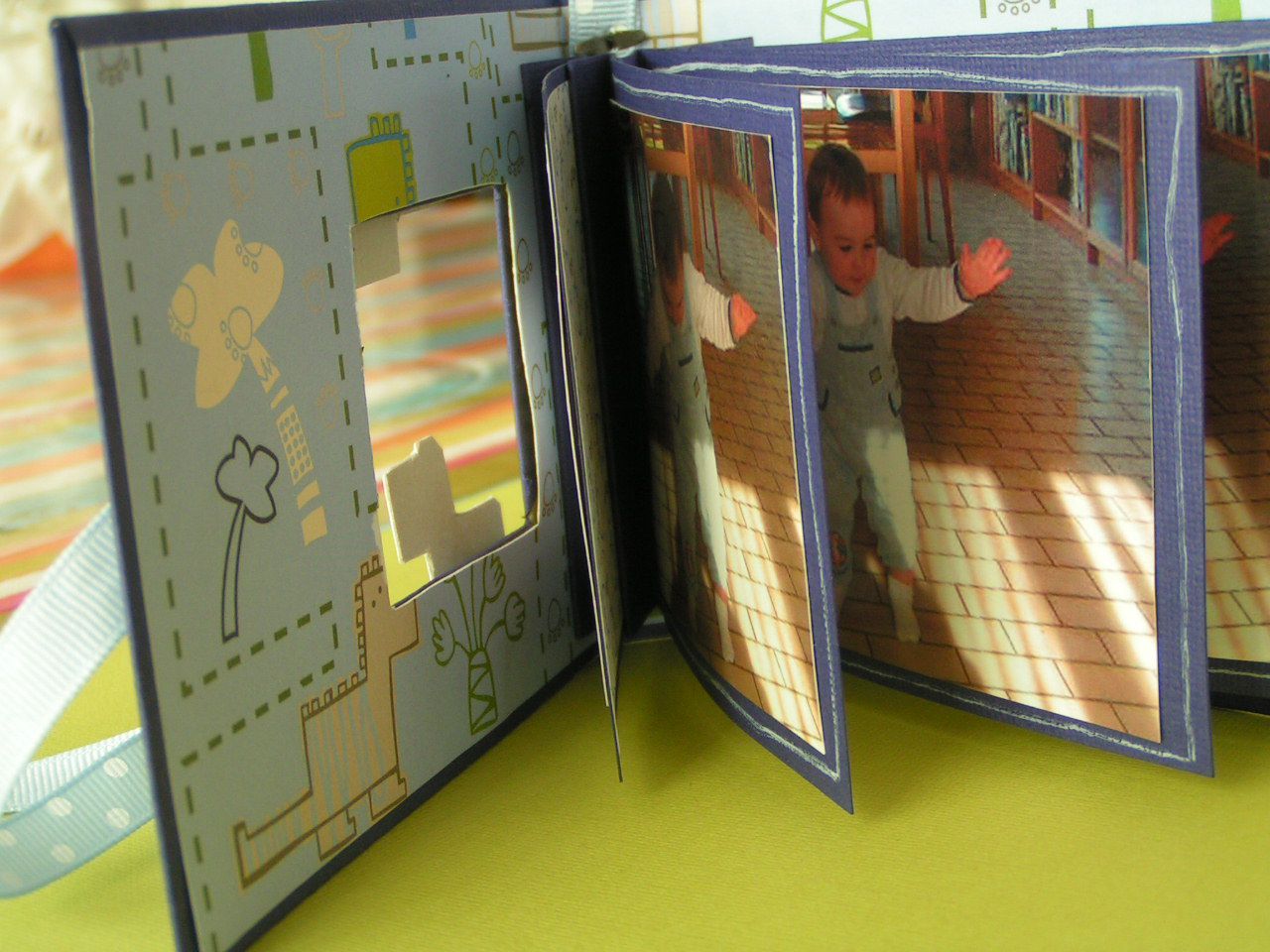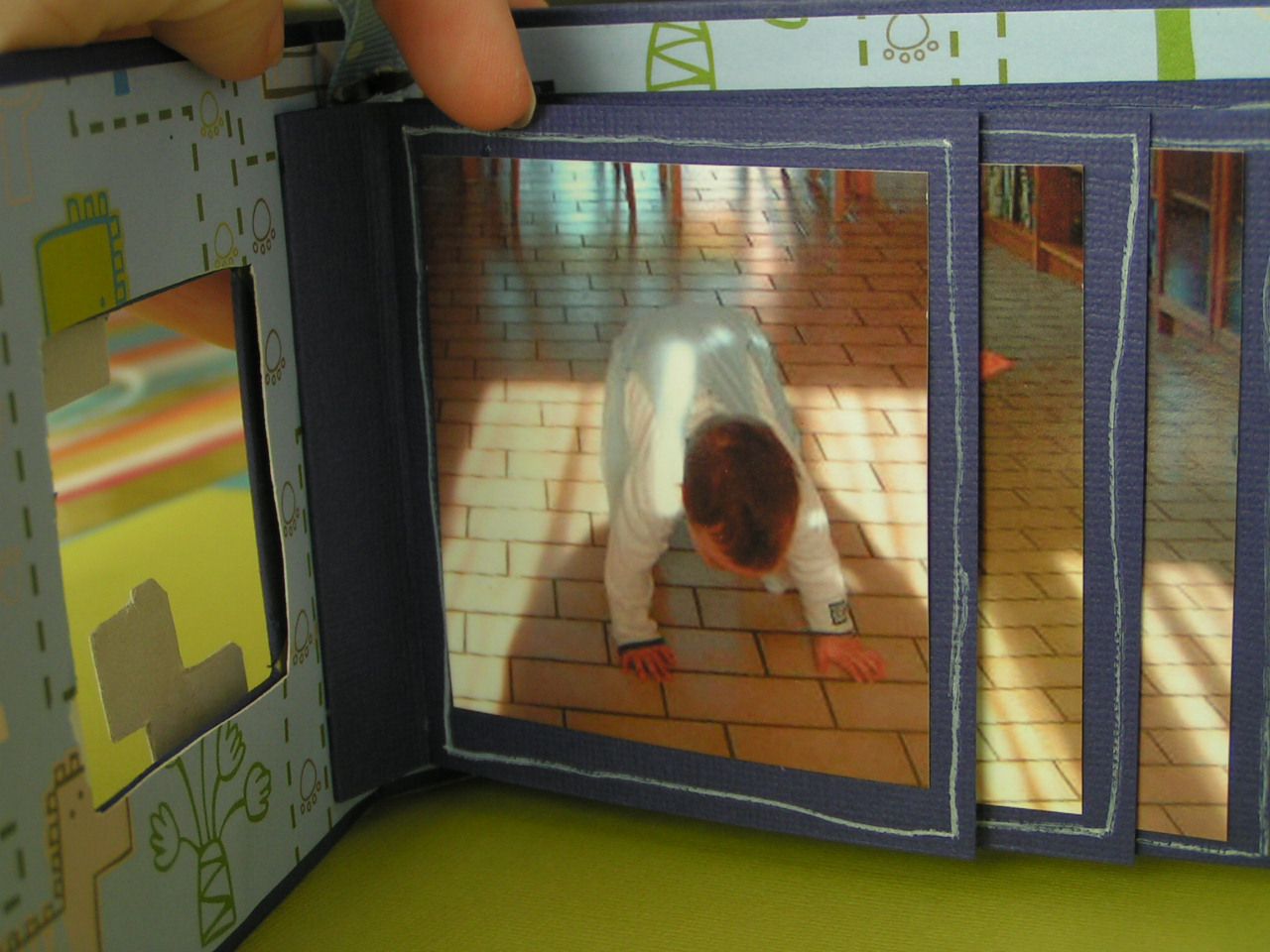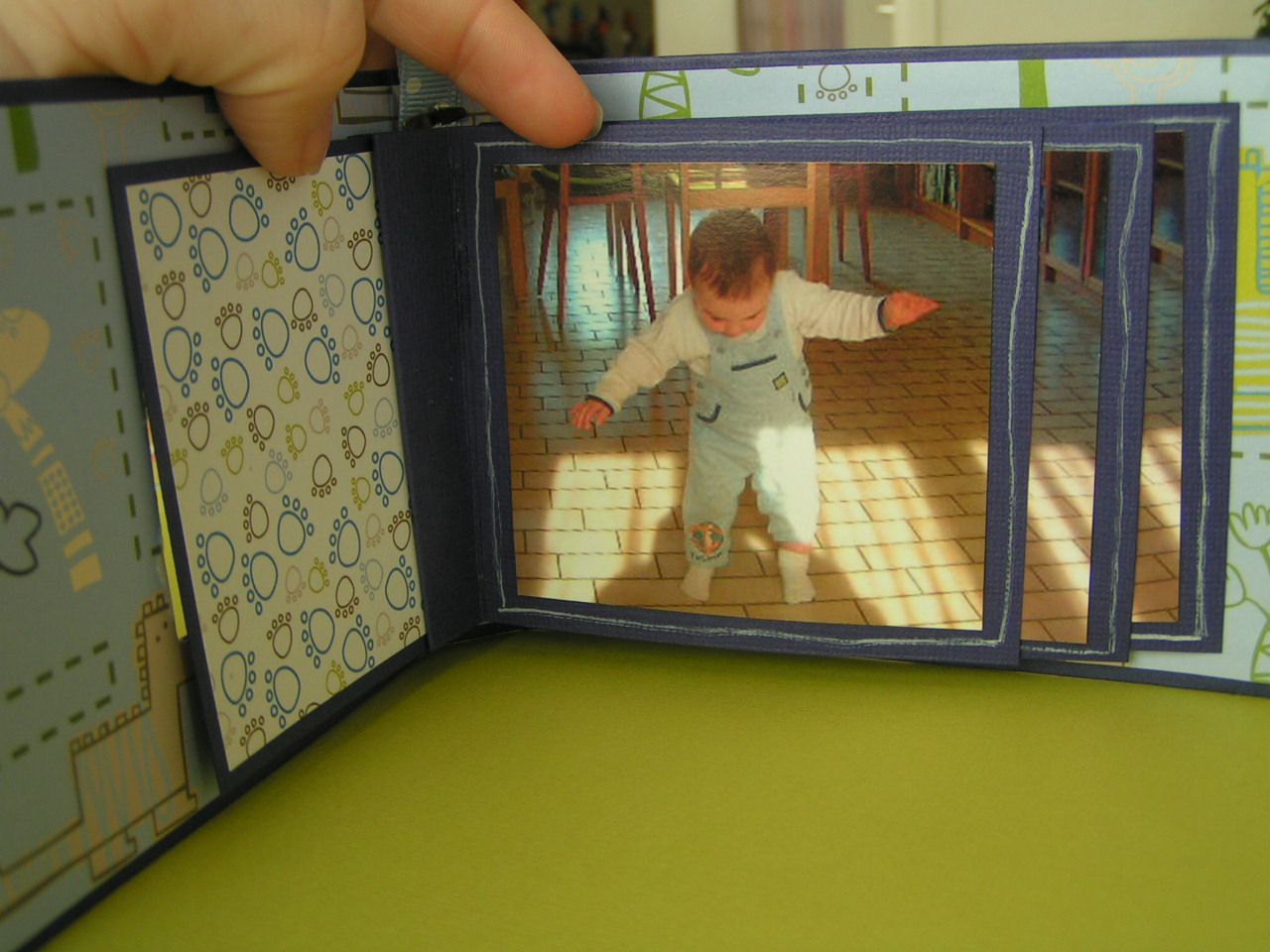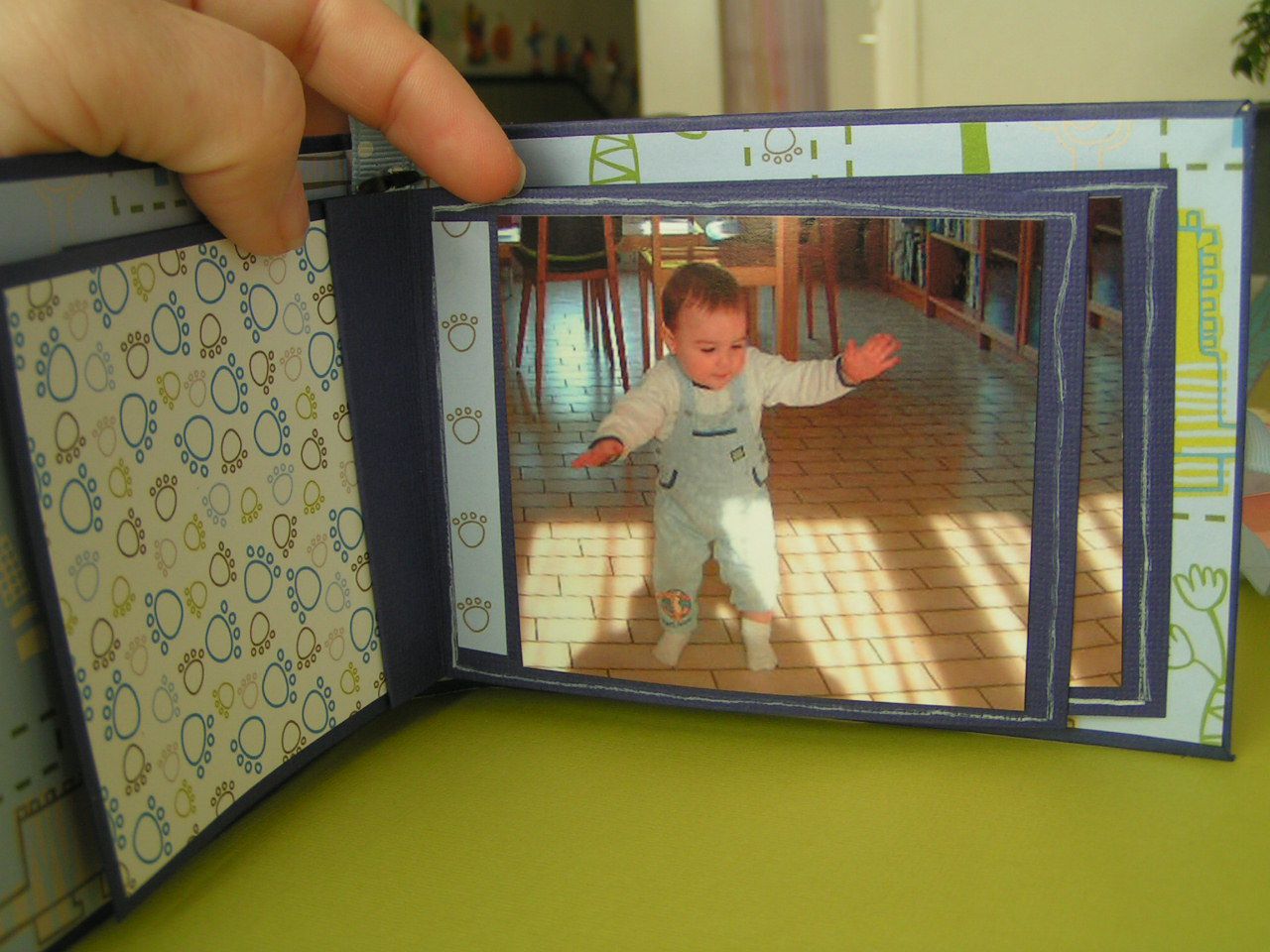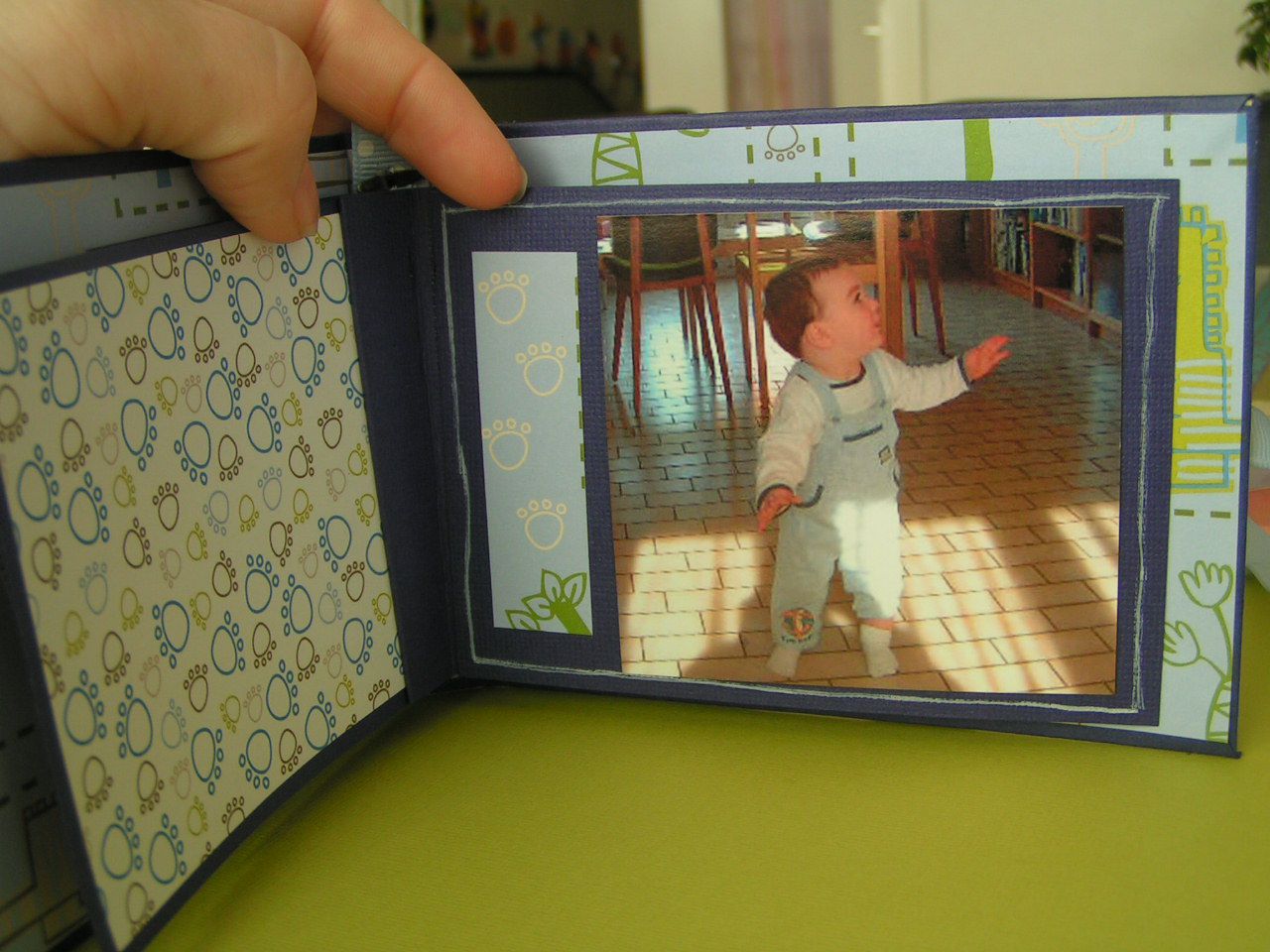 Made with a sheet of cardboard (from a paper pack) covered in bazzill from my stash, decorated with dinosaur and footprint papers from the latest Toga collections, a little Artemio ribbon, two buttons from a giant mixed bag I purchased in Paris, and a brad, all that's missing is the title and journalling. I need just a smidgen more bazzill for that so it's on hold until I can get to the craft store.