Mini Album - Crop 13 February Ninie & Kaly
I was delighted tobe able to participate in
Ninie and Kaly's
first ever crop in St Herblain on 13 February last, and was totally captivated by the bombshell of a project they had in store for us!!! I don't know how they managed to keep it secret until D-Day, but it was an instant hit with me, and I suspect with all the other participants of the crop

No need for more windblowing, I'll just let the photos speak for themselves: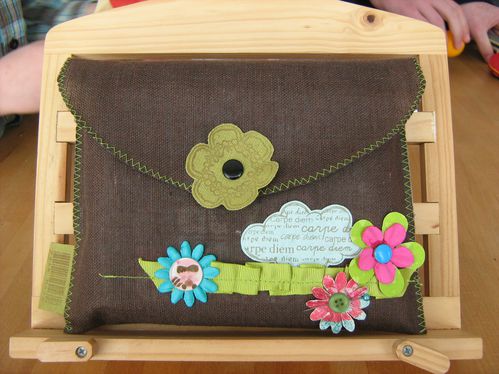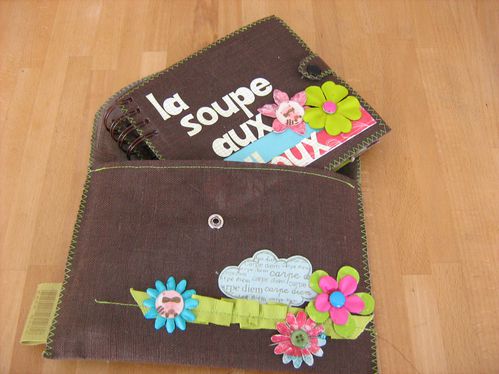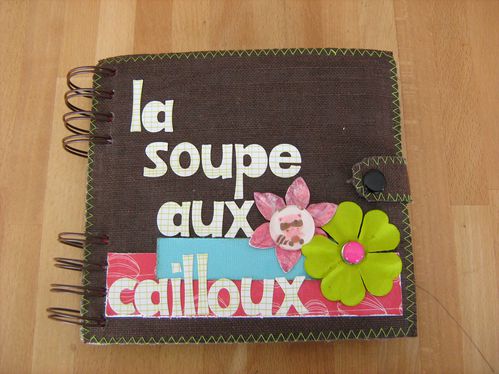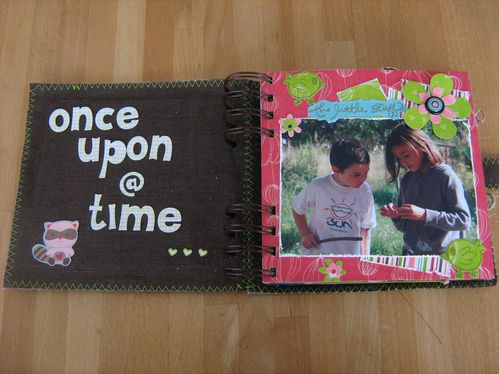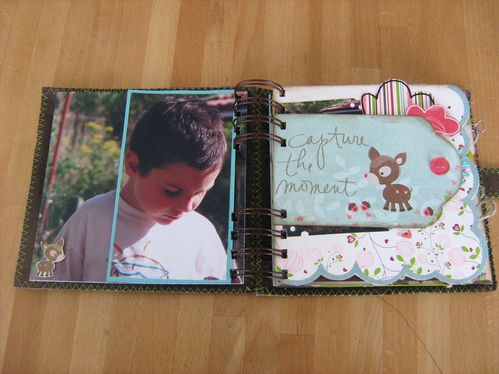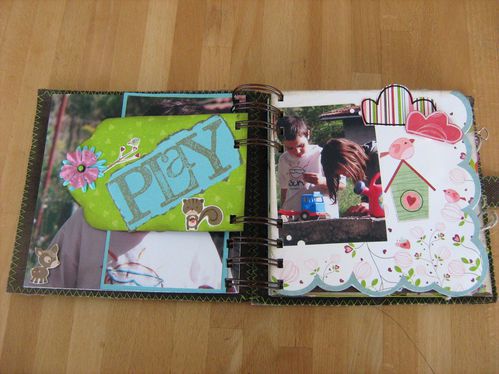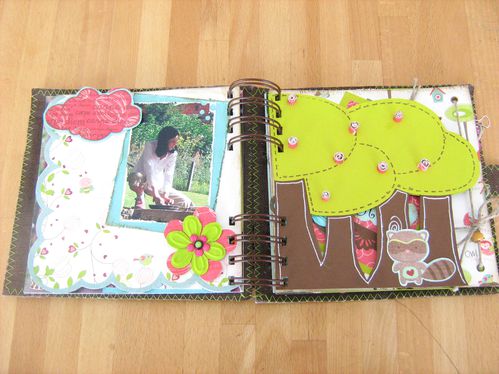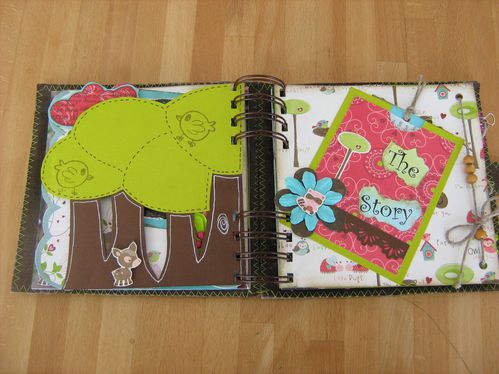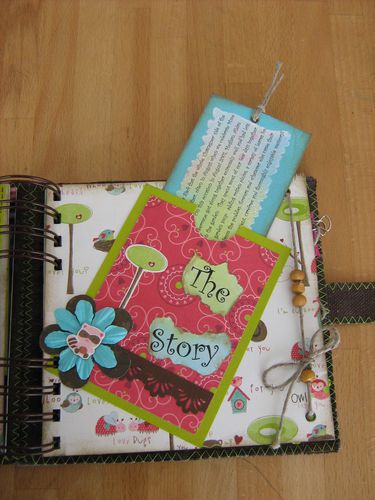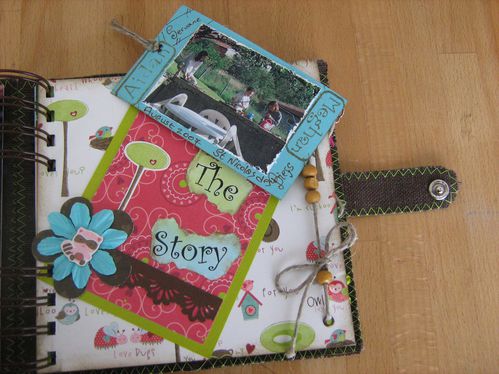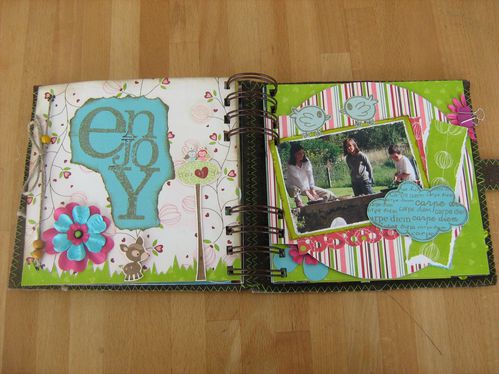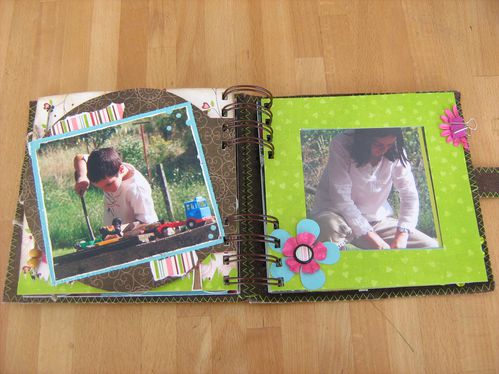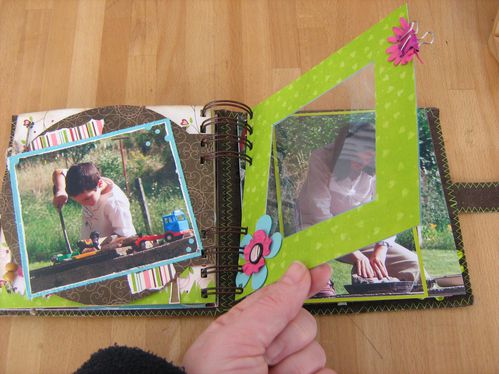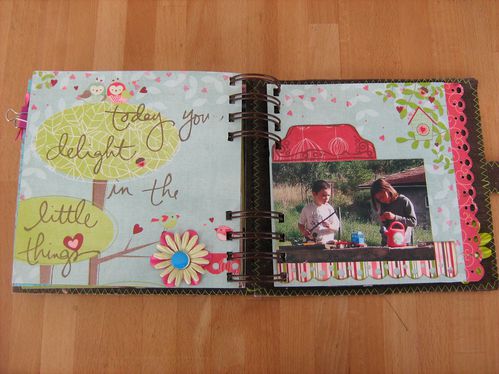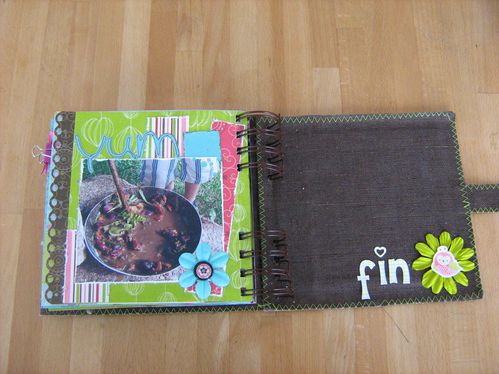 In August 2007 we spent a blissful few days in the mountains with my in-laws. We celebrated my mother-in-law's birthday and just unwound in the glorious, peaceful village, strolling lazily up the hills when the humour took us, or lazing in the shade under the trees. The cousins got on so well that we didn't even have to sort out the usual kid squabbles. My eldest and youngest spent most of the holiday making 'Soup' ... with rotten fruit fallen from the trees, leaves and petals gathered in the garden, acorns and pine cones and ... rocks ... The story of 'La Soupe aux Cailloux' (Rock Soup) has always been a favourite of my youngsters, so it was unimaginable to title the mini anything other than that

I intend re-doing the tag with the journalling so that the photo takes up the whole of one side, instead of just the centre part, but will keep the story on the reverse of it.
All papers from Bo Bunny, stamps from La Compagnie des elfes, Heidi Swapp, Technique Tuesday ... and the title is a sticker set from Jillibean soup.
The album is everything I love: colourful, cheery, fun, lots of variety in the shape and style of the pages, sewing for the pouch and the cover ... in short I totally love the whole project. Thanks so much to Ninie and Kaly for all the preparation for this crop, it was a real blinder!!!
Encore un Enoooooorrrrrmmmme merci à Kaly et Ninie pour ce crop, c'était plus que réussi!!!