I was looking for a link onMimi's blog today, and got sidetracked going bach trhough her recent pages. I re-discovered this layout which had appealed to me when I first saw it, but which I never got around to doing anything about. It's based on this sketch (N° 4), from the Just C&S forum: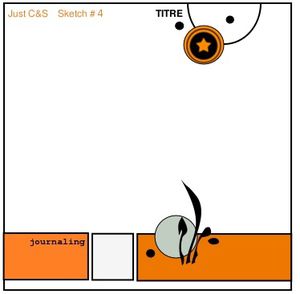 If you are a fan of C&S layouts take the time to look through the C&S forum, it's a mine of fantastic LOs, sketches and what not!
I scrapped myself!!! It was a miracle that I actually found a photo of me to scrap!!!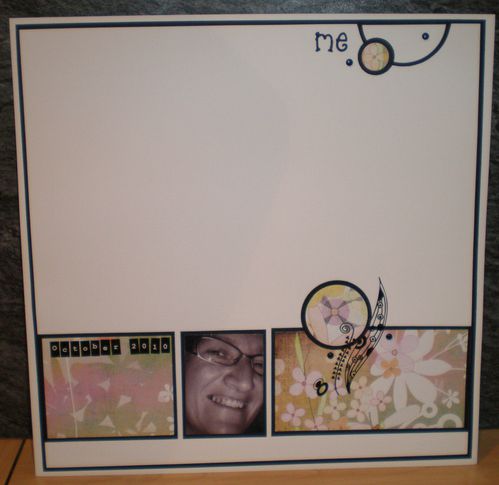 I liked the sketch so much that I didn't deviate even the tiniest bit from it, and I actually am pretty pleased with the result!
I love this paper range from Basic Grey (Kioshi collection), but would admit that it's not the easiest paper to work with. The clean white background is just right for it, and matting everything in black gives it a bit more oomph! the rub-ons are from Gaia, the alphabet stickers from Toga and the title cut with Sizzix Skittle Dee Do (my most-used alphabet!).