Making a SPLASH in Dublin city centre
During our recent visit back home the kids and I took the Viking Splash Tour in an adapted WWII amphibious vehicle. The tour guide was hilarious and the anecdotes and patter were nothing less than great entertainment. It was the most enjoyable 90 minutes of our three week stay.
To set the tone of the visit, these two signs greeted us on mounting the vehicle: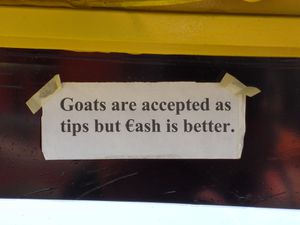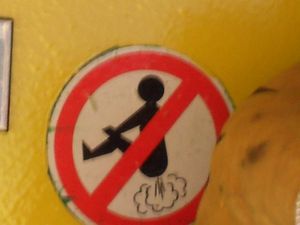 The tour guide was dressed in an *ahem*'authentic' modern Viking tunic, and the tourists had to wear horned viking helmets and holler periodically at unsuspecting innocent 'Celts' going about their everyday business in the streets of Dublin City. There were the 'Cappucino Celts' drinking coffee in the trendy bars, there were the 'College Celts' coming and going from Trinity College University, the 'Copper Celts' at whom we were not to yell (the Guardai Siochanai don't like getting yelled at apparently) ... Getting stranded on the Grand Canal Basin as the slipway was blocked by a small vessel unable either to advance into the water or retreat out of it was an unexpected bonus.
Here are two of my young vikings immortalised in a layout scraplifted from Ninie's challenge (Scrap etc, 01 August):