I've been having so much fun admiring and playing with all those gorgeous twines that So. Creative so kindly sent me, that I thought to myself: "What better way to encourage an addiction to these gorgeous pieces of cotton, than to send her some herself to play with?" No sooner said than done, and a little envelope was rapidly winging it's merry little way to the south of France: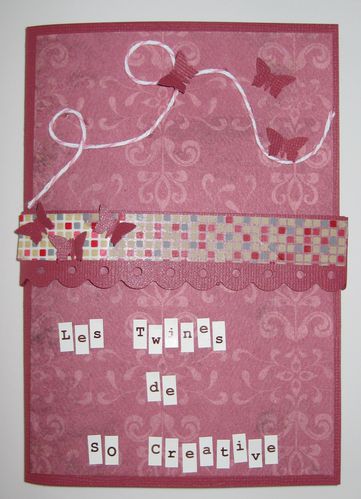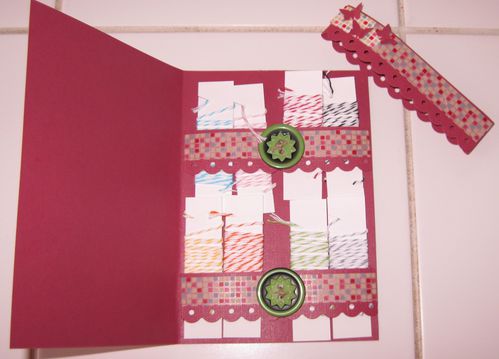 And I myself received a lovely little envelope from Crissous, with yet another ATC for my addresse book collection: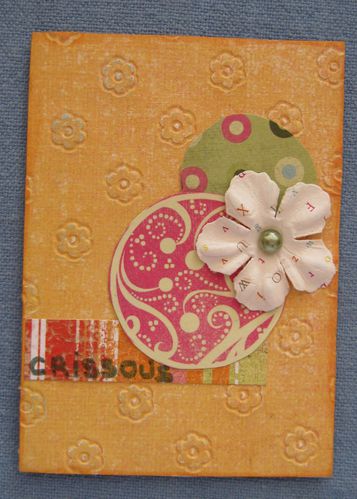 and another one from Coccinelle: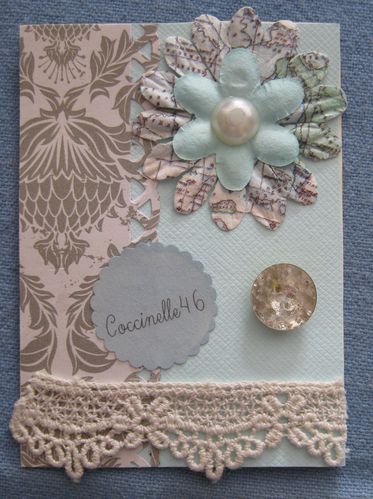 Thank you so much, girls!!!