What little time I've been able to put aside for scrapping recently has been little and infrequently, so only a couple of cards to show you today.
First up, a sketch & its corresponding card as a challenge for Scrap etc: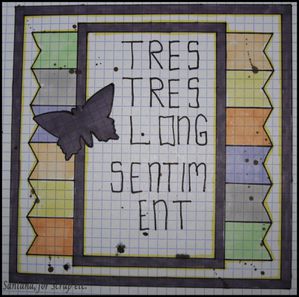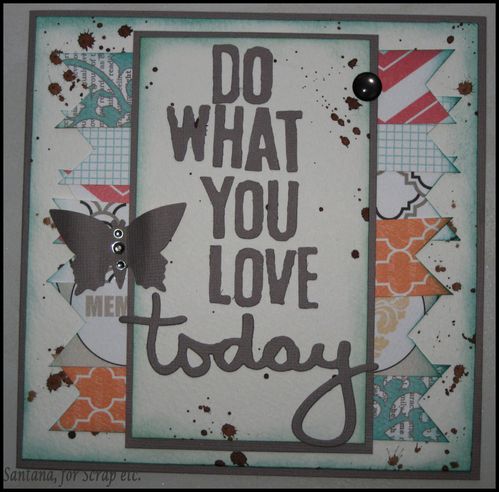 Next, two little cards from an online tutorial by So. Creative: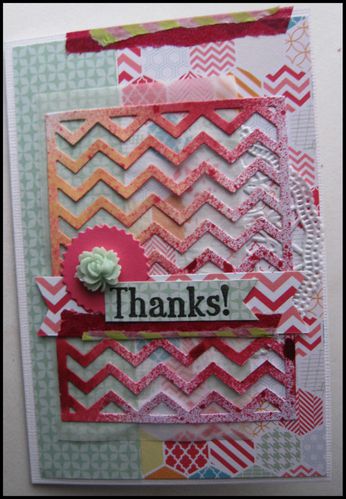 Next a card which meets So Creative's challenge to use confetti as inspiration, and also for a similar challenge on Scrap Atelier: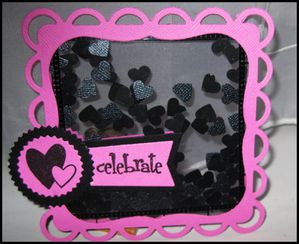 And finally, three cards using the same papers, all of which meet Ninie's challenge
to use an old paper in our stash, which we had forgotten why we purchased in the first page. I discovered that I actually did like the reverse of this paper, but now dislike the front of it, (and it was for the front that I bought the sheet!).
Firstly, a card scraplifted from Nany: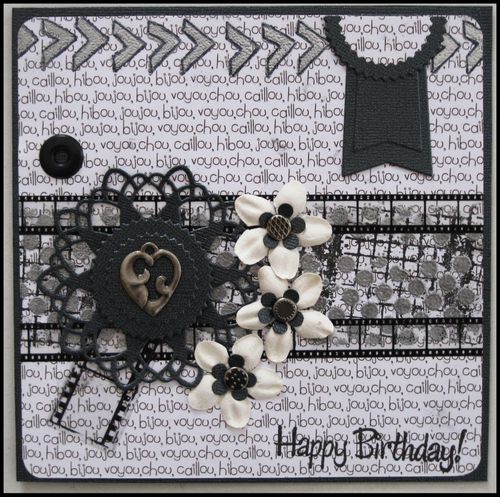 then a scraplift of Kaly's card, which meets her challenge to use a combo of silver, pewter, black & white: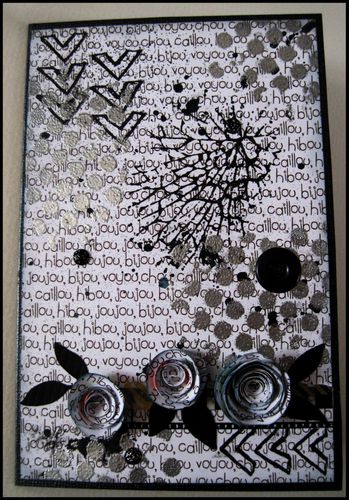 and lastly, a tall card, inspired by Fantaisy's choice of a challenge: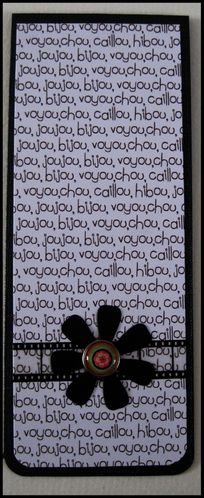 Isn't it nice to use up some old stash, and thoroughly enjoy the experience and the result?