Feeling bad about not having made any new layouts for quite a while, I set to work this evening and made a very straightforward page of my son, daydreaming, early one morning way back in October 2005. I deliberately kept the layout very clean as I wanted the photograph to be the main focus of the page. I hope it worked, despite the very eye-catching Lime Rickey I used to decorate the LO.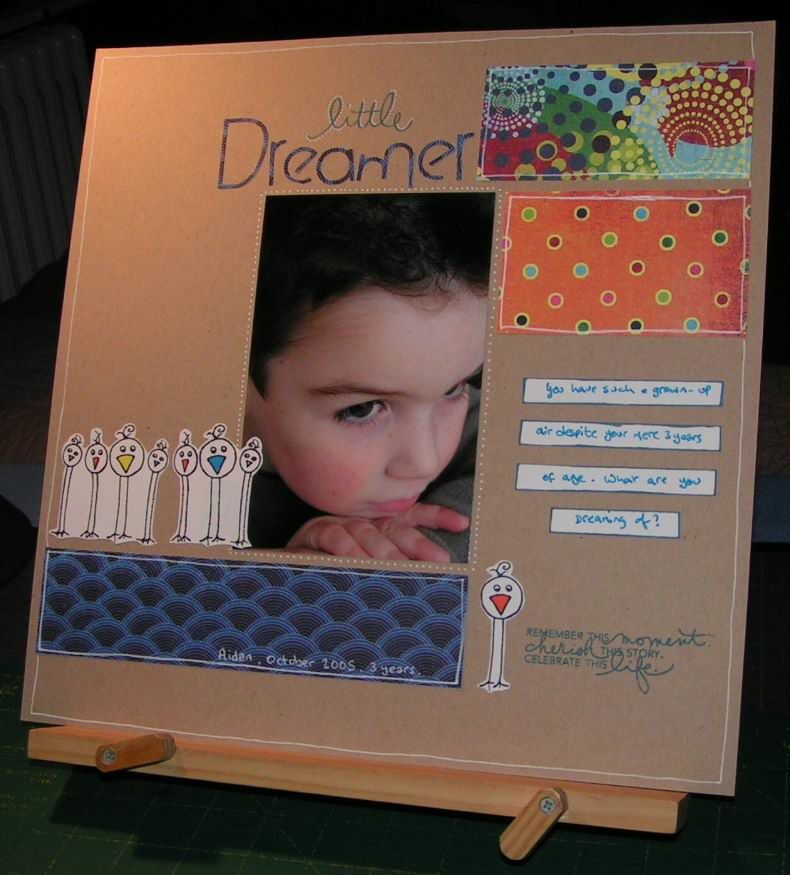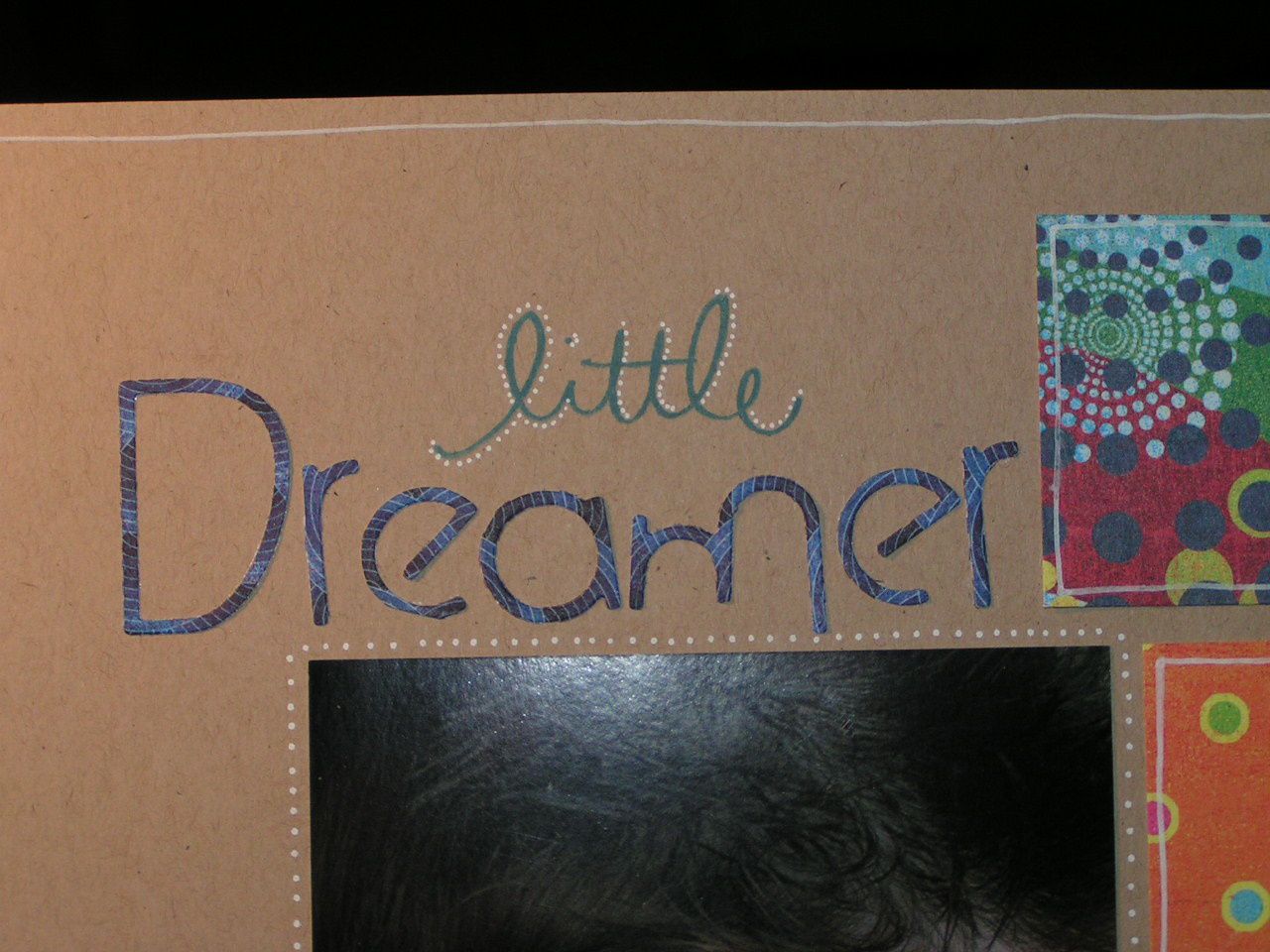 I wouldn't quite call it a 'Clean and Simple' layout, but it is quite minimalist.

Title cut with the Sizzix 'Cherish' alphabet and a stamp from Technique Tuesday, the text on the bottom is also a Technique Tuesday stamp, and the birds are from La CDE. Colourbox Chalk inks and a little white Posca marker to highlight and frame the layout.