It is Scrapbooking Day (or weekend), after all! I received a mail from SKC this morning with a link to a fantastic tutorial by Nine for a mixed-media page. I love admiring mixed media, but have never really known just where to start. Nine's fabulous tuto was just what I needed.
I also totally love the colour blue, so obviously her 'blue' page struck a chord with me. I went with the same title and style and came up with this copy version of her journal page: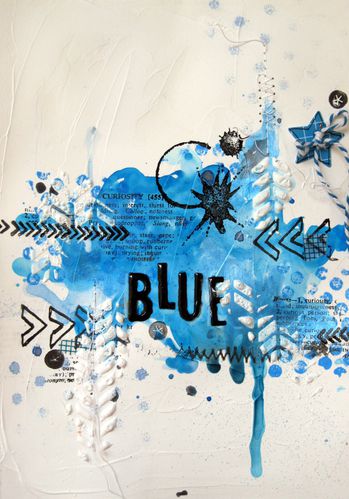 Check back later to see some cards I made for Scrapbooking Day.