Having made a card for all the other card challenges at Scrap etc. this month, I couldn't not do Kaly's challenge: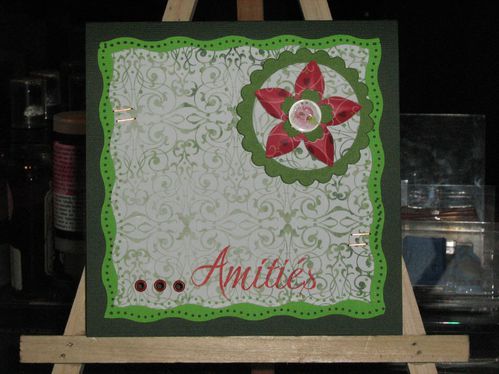 I didn't intend it to, but it seems to me to have a kind of Christmassy feel to it, now that it's finished. Must be the red and green colour combination.
Basic Grey and Bo Bunny patterned papers, Artemio flower punch and a stamp from La Compagnie des Elfes.