How many colours have [YOU} tried?
... pairs of converses, that is! This house has seen a procession of various coloured converses over the last few years, and it's not over yet! Never really out of fashion, these canvas shoes have become a classic over the years, and my own kids have as much fun choosing their colours with the changing seasons as I myself had at their age (oh how old does that 'at their age' thing make me feel *sigh*)!
Anyhow, last summer my own gang and their cousin hung out together for a week or two and the row of converse in the hallway got longer and longer as they changed their footwear to suit their outfit of the day. I couldn't resist snapping a shot of them all (more-or-less) neatly lined up one morning before everyone got shod.

When Ninie chose this sketch (from Temporelles):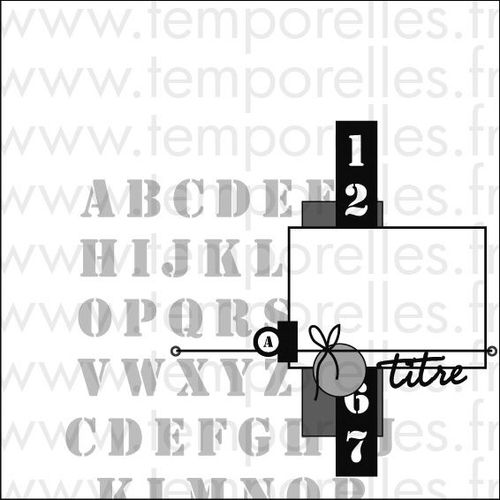 as her link in the permanent sketch chain (Scrap etc), I just knew that it was right for that photo. Here's my take on it: