Happy-Scrappy Birthday, Val!
It's always nice to spoil someone special on their birthday, and that was my full intention for my scrapbuddy, Val.
However, me being me, and organisation not being my best point,
I was (more than) a little late with my gift
*ahem* (2 months late, but shh!).
In the end I sent her a packet full of friendship and a few little goodies to let her know how much I appreciate knowing her.
A little card, based on an inspiration which Kaly chose to publish
on the Scrap etc forum: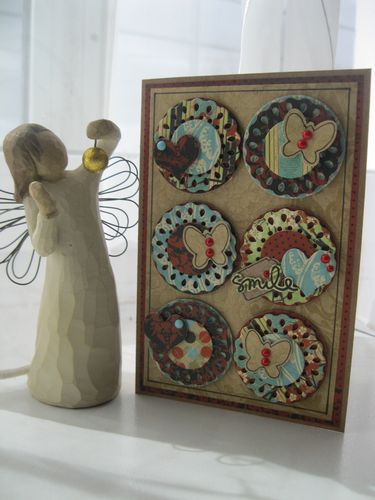 Then an envelope made with my We'r'Memory Keepers punch board.
I so love that tool, it's great to be able to custom-make any size envelope I like!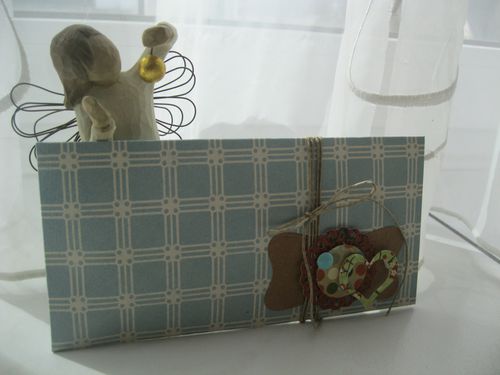 Which containted a little card I made using a sketch proposed by Ninie
as her challenge for March on Scrap etc: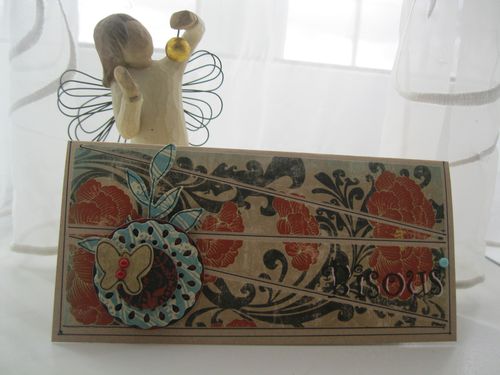 Inside the card, a little bit of scrappy-happy goodness: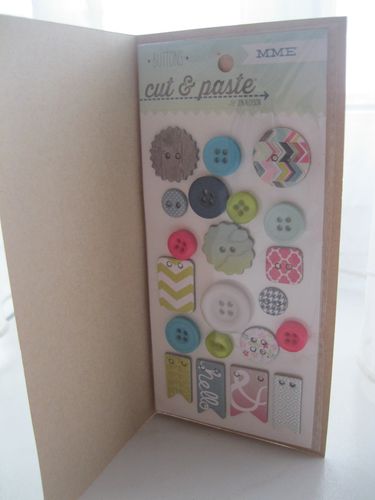 Then I used some of the off-cuts to decorate the front of
this Tim Holtz booklet of alphabet letters: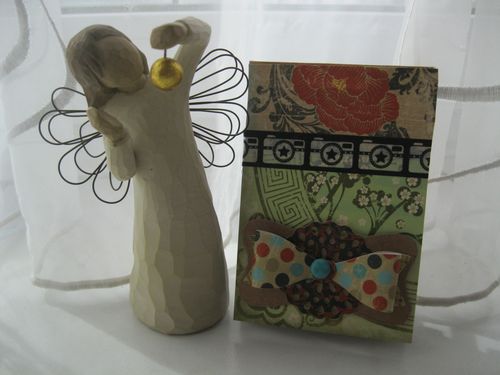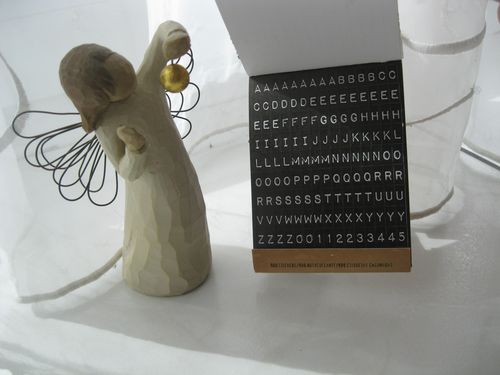 I added in a sachet of die-cuts :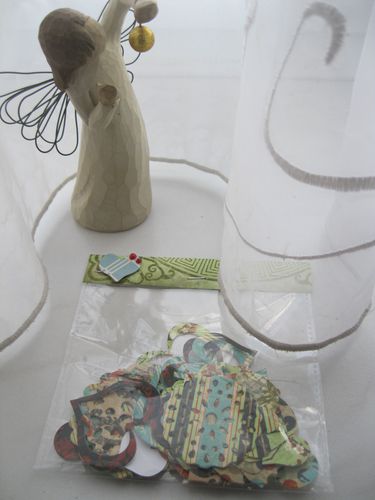 and the less glamorous (but-always-useful) roll of double-sided tape: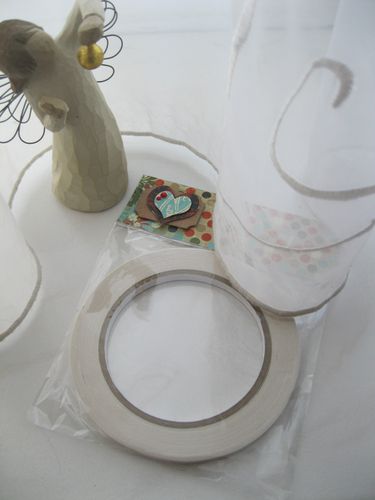 To make the surprise last as long as possible,
I wrapped each part individually in kraft and twine :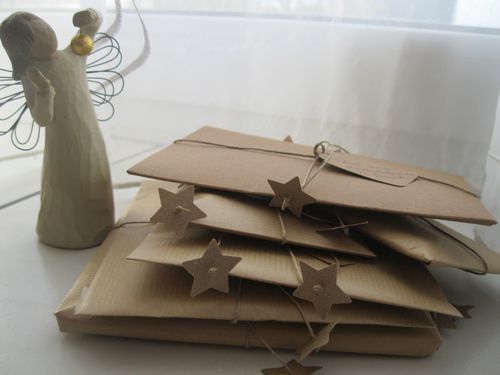 Sorry for all the paper you needed to put into the recycling afterwards, Val, but I thoroughly enjoyed preparing this little parcel for you.
Hope you had as much fun discovering all the little bits'n'pieces!
(sorry, Over-blog is annoying, I can't put any links into my post,
but you will find them in my sidebar).
Happy weekend, everybody!