My lovely friend, Nath84, is the object of this special post. A more wonderful friend you could never hope to meet, and my little Nathy-chérie is very well-loved by more people than I could ever mention here.
What better occasion than her birthday to organise a fabby surprise for her. Maska mobilised the troops, and provided lots of great photographs, all we had to do was choose whichever one pleased us and scrap a page in A4 format.
I used a sketch found a long time ago on Maska's blog, and this is my little contribution: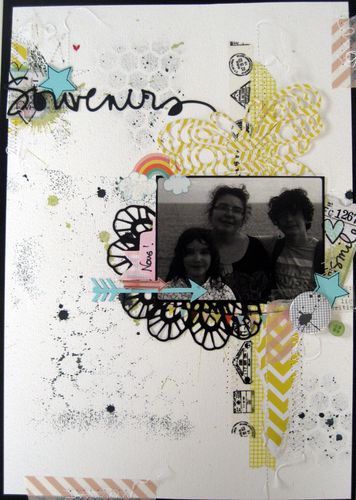 Here's to you, honey, don't change anything, I'm so lucky to have you as a treasured friend!