Not much opportunity to use girly papers and colours with my gang, but when my colleagues asked me to make a card for one of the guys who has just welcomed his new daughter to the family, how could I resist using Crate Paper's new 'Paper doll' range?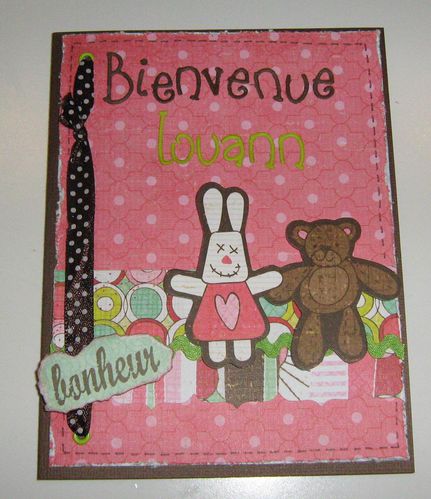 It's simple and colourful, I hope they like it.
Another simple and colourful creation to show you, but this time the work is all my son's. He dug around in my stash, chose whatever he wanted, then put the page together (almost) all by himself. He was dying to have a play with my 'smiley face' stamp, but in the end he was pretty restrained in using it. No sooner was his page finished than he punched some holes in the top, threaded it with string and hung it up over his bed. He's right to be proud of his work!