We also made two layouts during the weekend in Brest, one each with Karine Cazenave and Celine Navarro.
Here's my version of Karine's page: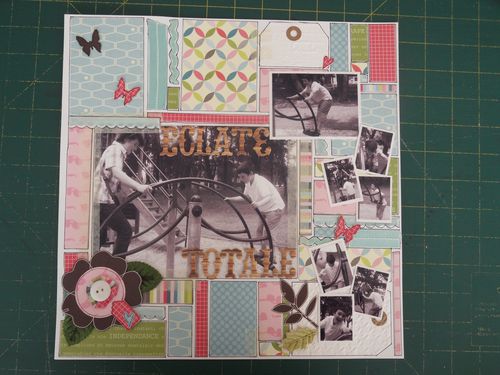 And the double-page we did with Céline: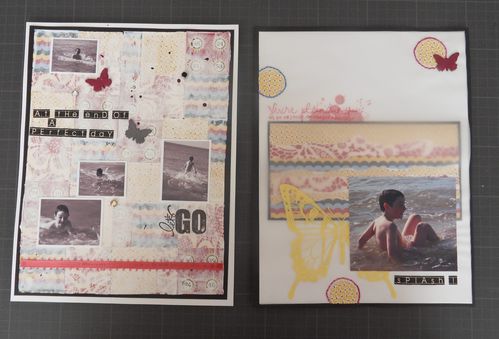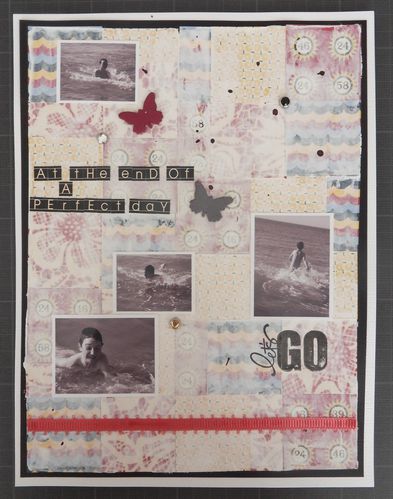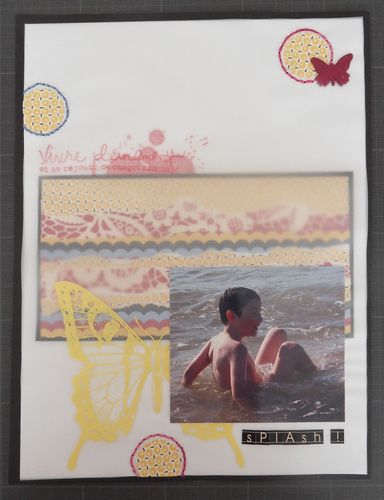 I'm disgusted with myself for messing up the title on the first part of this layout. Those stickers stuck so fast to the page that I couldn't remove them afterwards.